Addressing climate change started as an ideal in 1997 when the Kyoto Protocol was accepted, and in 2016 with the Paris Agreement. This movement has gained momentum over the years and was the major focus of the recent United Nations Climate Change Conference, which was held in Glasgow, Scotland.
It has become clear that this movement is now getting significant support form global economies who have pledged their support to making the necessary changes to their economies to work towards a Net Zero economy.
Africa was always going to be a challenge and the United Nations are looking to South Africa to become the poster child of African adoption. Moving towards a Net Zero will be challenging for South Africa and will require a significant change in economic policy, and political ideals, to achieve this.
I recently read a report by PwC which illustrates what it will take for the continents trailblazer to work towards Net Zero.
The report points out that scientific evidence of climate change risk has precipitated a worldwide drive to decarbonise every sector of the global economy by 2050. To navigate this journey, which is now commonly termed Net Zero, every economy, organisation and even individuals, will have to make fundamental changes as we transition our use of technology and energy consumption towards a carbon-neutral future.
What does this mean for business?
The article adds that although this Net Zero journey is largely driven by technology innovation, it will challenge every organisation's strategy, agility and resilience in the face of rapidly changing market dynamics and regulatory trends.
The International Renewable Energy Agency (IRENA) has estimated the required investment to achieve global Net Zero by 2050 at $130 trillion. This probably makes the energy transition the single biggest growth opportunity for winning organisations. However, it is equally a significant disrupter with the risk of major stranded assets. To remain relevant and sustainable in this future decarbonised world, all organisations will have to transform and invest as they navigate market disruption, pivot their asset base as well as restructure their workforce and capabilities.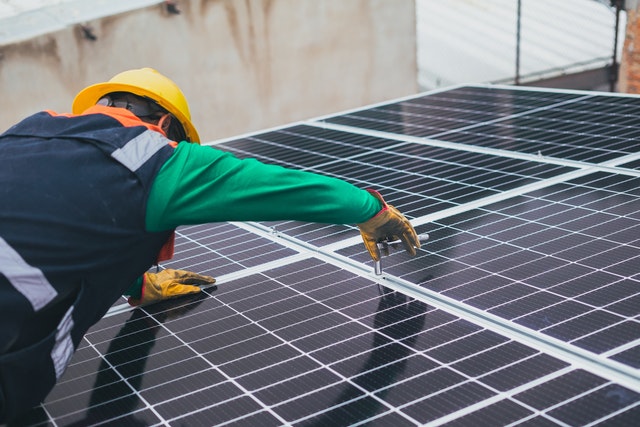 Net Zero is here and it will change our lives
The PWC report points out that world leaders, economies and organisations are acting now. And are being propelled by rapid technology innovation, deflationary costs and accelerating policy measures. The global Net Zero journey is well under way.
The EU economic region can be considered the global Net Zero leader and gives us a glimpse of the road ahead for a developing economy such as South Africa. Some of the measures we can expect include:
regulated emissions disclosure;
the banning of carbon intensive technologies;
advanced taxation such as the Emissions Trading System (ETS) and
the Carbon Border Adjustment Mechanism (carbon border tax), all backed by climate law.
The European Climate Law legally obliges its 27 nations to collectively slash greenhouse emissions by 55% from 1990 levels by 2030; and to become a net-zero-emissions economic zone by 2050.
The report adds that progress in South Africa includes:
the establishment of a South African presidential council on climate change;
the introduction of carbon taxes, which are set to become exponentially punitive after initial free allowances lapse;
recognition of regulated carbon trading instruments;
Eskom unbundling and reform;
easing of embedded generation regulations;
opening up of small-scale embedded generation (SSEG) and municipal IPPs;
a focus on alternative fuels such as green hydrogen; an accelerated national renewable energy purchase programme (REIPPP);
the publishing of a South Africa Net Zero least cost energy model, and
the recommendation by the Presidential Climate Commission to strengthen emissions targets contained in our National Determined Contribution (NDC) to be compatible with the 1.5° global target as per the Paris Agreement. This commitment will put South Africa on path to be a global leader in Climate Change.
Accepting that this transformation journey is inevitable, what is key to optimising the impact for the South African economy is to ensure an appropriate and capable State. This role should not only deliver the necessary technology and economic acceleration, but also incentivise and create space for private sector and business to flourish in order to develop a strong and diverse economic base. Corporates must also lead by creating confidence in our economy and committing to appropriate investment in technology and a Just Transition.
Risk measurement
The article points out that, based on the above analysis, organisations must test their appetite for investment and risk. There are clear benefits for early movers in such rapidly shifting markets, not only against demand, but also brand position as well as transition finance.
There is seldom a one-size-fits all approach and even within large organisations, different approaches can be adopted for separate divisions. Broadly speaking though, one can categorise three approaches, as outlined below:
Lead the Market: this approach is the most aggressive and more likely triggered by high exposure to risk flags, with a more aggressive pace of implementation. It requires decisive action and greater levels of early investment, but is more likely to unlock early mover advantages, brand leadership positioning and new exponential growth opportunities.
Follow the Market: this is a more cautionary approach, where a business sees a relatively stable market and regulatory conditions for longer but still recognises the risk of disruption and need to transition. This approach can enable organisations to leverage learnings in both cost and innovation from the market but is unlikely to unlock new exponential growth and market positioning.
Double Down: or the monitor scenario may be appropriate for businesses that are fully embedded in the fossil fuel value chain and see sufficient relevance for their business for the foreseeable future. Detailed and regular monitoring of risk flags as well as market and regulatory changes is a critical component of this approach. A good example of this is where mining shareholders who recognise the long-term risk of a coal's brand impact and market relevance in a Net Zero journey exit to shareholders who are prepared to carry such market risk and adopt a double down approach.
The South African challenges
The report points out that the Net Zero journey begins with a robust understanding of Energy Transition risk, opportunity and investment appetite. This sets an organisations Net Zero Ambition as a critical platform to progressing the design, governance, optimisation, measurement and implementation over the coming decades. If done correctly, a Net Zero journey will deliver enhanced shareholder value through a winning culture and sustainable organisation.
The report adds that South Africa is well positioned to take advantage of global innovation and lessons learnt, leverage growing pools of global green finance and make the bold move of displacing the few dissenting fossil incumbents in favour of the benefits to, and participation of, the majority of South Africans.
To make a true assessment of where South Africa fits into the growth of the Net Zero economy, we need to make an honest assessment of what our challenges are and our ability to address these challenges.
You are asking companies to make a significant investment at a time when the economy has been facing over five years of recession, which has now been compounded by the Covid-19 Pandemic. Until South Africa reaches herd immunity, and the threats of future waves of the Pandemic have been sufficiently addressed, these companies are constantly facing the treat of another lockdown (which is always one announcement away). Added to this, South African companies are still dealing with the fallout of the July Civil Unrest which has increased insolvencies and has put a lot of companies under significant pressure.
South Africans are yearning for a stable electrical grid, this would enable economic growth and address the unemployment situation that we currently face. However, Eskom and Government have been fastidiously holding onto the monopoly that they have on the market to the points that Eskom CEO, André de Ruyter, has openly criticised any privatisation attempts or any competition in South Africa saying that access to electricity is important for all South Africans and that the lack thereof will push the poor further towards becoming impoverished. Regarding privatisation, he said that no private company will come in and not demand a significant increase in electricity tariffs to fund the repair and restoration of failing assets.
So where does that leave South African companies? It puts the majority of them in the Follow the Market or even possible the Double Down bracket as making significant investments at a time when the economy is in recession, there is still the threat of lockdowns, and the fall out of the July Unrest are still very fresh in everybody's mind. This is he true assessment of where South African companies are when it comes to the adoption of the Net Zero economy.