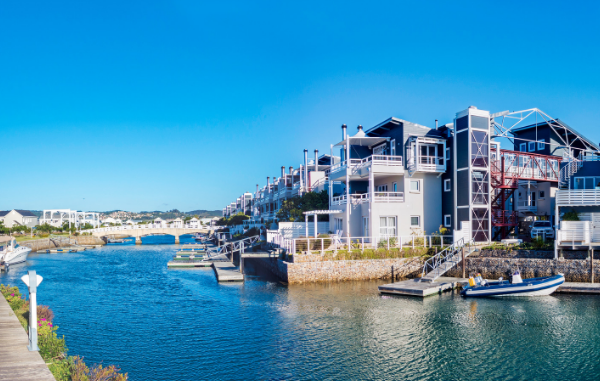 There was quiet optimism that the world was starting to come to terms with the Covid-19 Pandemic and that most economies could start making plans to overcome the devastating economic impact that the Pandemic has had on economies.
Global experts predicted that countries like the US, the UK and other European countries would be able to overcome these impacts by the end of 2021. The outlook for South Africa and other developing markets was less positive, experts predicted that we would only be able to overcome the economic impacts of the Pandemic by 2024.
Tourism is a major contributor to many economies. There was hope that international boarders would be returning to existing foot-traffic; however, the Omicron variant of Covid-19 has once again put the world on high alert with many countries closing their borders to South Africa, where the variant was found.
How has the Pandemic impacted global, and local, tourism?
The massive contraction in tourist arrivals
The United Nations World Tourism Organization (UNWTO) reports that almost all countries have implemented travel restrictions of one sort or another, such as travel bans, visa controls and quarantines (UNWTO 2020). As a result, international tourism was almost totally suspended in April and May of 2020. Inbound tourist arrivals declined 74% between January and December 2020, about 1 billion trips. However, if the pre-COVID months of January and February 2020 are excluded, the fall in arrivals amounts to 84%.
The most affected regions are North-East Asia, South-East Asia, Oceania, North Africa and South Asia. Least affected regions are North America, Western Europe and the Caribbean. This shows that the greatest impact has fallen on developing countries. The reduction in tourist arrivals across developing nations is relatively consistent, mostly between 60% and 80%.
A grim outlook for some
The UNWTO reports that tourism experts do not expect a return to pre-Covid-19 arrival levels until 2023 or later. In fact, nearly half of the experts interviewed see a return to 2019 levels in 2024 or later (UNWTO, 2021c). The main barriers are travel restrictions, slow containment of the virus, low traveller confidence and a poor economic environment.
Travel has adapted to the impact of Covid-19 particularly in terms of travel restrictions. Domestic travel has increased, but this does little to help developing countries that are dependent on international travel. Retirees, who tend to spend more per trip, are more likely to stay at home. Younger travellers, such as backpackers, who seem more willing to travel during this pandemic tend to stay longer but spend less than older travellers. Cruise ships, involving extended confinement, are likely to be less popular. Developing countries dependent on cruise ship arrivals may need to diversify their industries.
The report points out that the proportion of vaccinated people can be an indicator of tourists' wanderlust and their possibilities to travel. Although the proportion in the countries of origin as well as in the destination can be decisive, it is likely that tourists will nevertheless hesitate to travel long-distance, preferring closer destinations with high vaccination levels. The share of vaccinated people varies significantly across countries, from below 1% to over 60% (Reuters COVID-19 Vaccination Tracker). It is likely that tourism in countries with a high share of vaccinated people will rebound faster than in countries with a low share.
Travel within Europe and North America, for example, is likely to pick up faster beginning this summer than many developing countries, who are still struggling to get sufficient vaccines and are thus expected to rebound slower.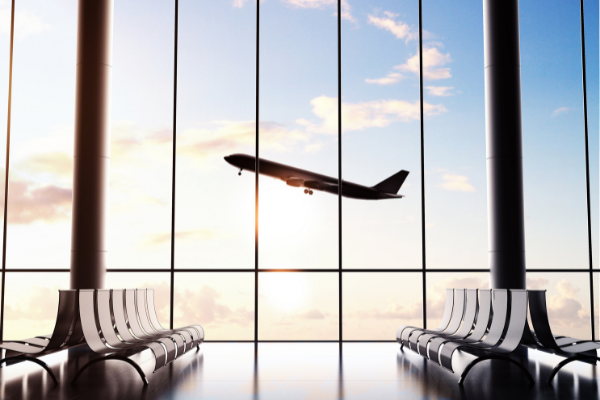 South Africa is suffering
A report released by Statistics South Africa on 29 April, 2021, shows that South Africa suffered significantly from the global tourism shutdown.
According to the Tourism, 2020 report released by Statistics South Africa, foreign arrivals dropped by 71% from just over 15, 8million in 2019 to less than 5 million in 2020. It is evident that the Covid-19 pandemic impacted the tourism industry quite hard around the world and in South Africa, mainly due to the lockdown and travel restrictions that were imposed.
According to the report, the overall number of travellers (arrivals and departures) decreased by 71% between 2019 and 2020. The overall number of travellers decreased by 50,7% over a 15-year period from nearly 24,6 million recorded in 2006 to 12,1 million travellers recorded in 2020.
In South Africa, the direct contribution of the tourism sector to GDP was R130,1 billion in 2018 and constituted nearly 3% direct contribution to GDP.1 In 2018, the tourism sector contributed about 4,5% of total employment in South Africa.
In 2020, the volume of tourists decreased by 72,6% from 10,2 million in 2019 to 2,8 million in 2020. The distribution of tourists by region of residence shows that 74,8% of the tourists who arrived in South Africa in 2020 were residents of the Southern African Development Community (SADC) countries and 1, 5% were from other African countries. These two sub-regions constituted a total of 76,3% tourists from Africa. Residents of overseas countries made up 23,6% of the tourists.
Cascading effects
A feature of Computable General Equilibrium modelling is intersectoral effects. This means a reduction in output in one sector leads to a reduction in demand for inputs from other sectors, and so on down the supply chain. It also means that labour and capital no longer needed in one sector can be re-allocated into other sectors. If there is a fall in demand for labour and capital, wages and rates of return need to fall or employment falls. Idle factors of production lead to a fall in output, measured by GDP at the national level.
The report adds that a partial recovery, from a loss of 74% to 63%, reduces the loss in global GDP by 30% to $1,696 billion. With the benefit of vaccinations being more pronounced in some countries than others, losses are reduced in most developed countries but are worsened in developing countries where the absence of widespread vaccinations keeps tourists away. At a regional level, there are significant differences between scenarios 2 and 3, but the major beneficiaries in absolute terms are the US, France, Germany, the UK and Switzerland. These countries have high levels of tourists and high vaccination rates. Developing countries will carry the greatest burden.
Globally, the blow to international tourism given by Covid-19 has caused a loss in GDP of more than $4 trillion only for the years 2020 and 2021, if indirect effects are taken into account as our estimates suggest.
The report points out that international tourism contributes about five per cent of the GDP in Turkey and the country suffered a 69% fall in international tourists in 2020. The fall in tourism demand is estimated at $33 billion and this leads to losses in sectors that supply tourism, such as food, beverages, retail trade, communications and transport.
The total fall in output is $93 billion, about three times the initial shock. The decline in tourism alone contributes to a real GDP loss of about 9%.
Labour market effects
The estimated losses in employment of unskilled labour due to the fall in tourist arrivals varies depending on whether you are looking at a developed or a developing market. The losses vary according to the proportion of unskilled labour employed in the tourism industry and the extent to which the tourism sector is hit in a specific economy. There is a somewhat similar fall in wages and rates of return for skilled labour and capital.
The report adds that if labour and capital could be readily re-employed in other industries, the overall impact of a fall in demand for international tourism would be somewhat less than its direct effects. The loss of tourism receipts would be partially offset by output in other sectors. Obviously, in tourist dependent developing countries this is difficult to do in the short run, but more achievable in the longer run. With tourism not expected to fully recover until perhaps 2023 the policy question is whether and how to support the sector until that time.
Omicron will be a massive game changer
No sector has been as negatively impacted by the Pandemic than the tourism sector. Like the retail sector facing the Global Supply Chain Crisis, how the tourism sector responds to mutating variants of Covid-19 will be the biggest challenge that they will ever face.
South African hotel chains have stated in the media that they had to resort to drastic measures during the hight of the crisis. Most survived, but many (like the Fairmont Zimbali) simply couldn't. Similar scenes played out with independent hotels and those who own bead and breakfasts.
If anything, the tourism sector, and its stakeholders, have learned to be adaptable. There has been a focus on local tourism and many destinations, such as Durban, have become experts in marketing themselves so that, when international borders open again, they can capitalise on the renewed interest.
The sad truth of the matter is that Omicron will cause some casualties. This can be limited if BRPs offer advice on an informal restructuring basis. Try and salvage value now while there is value to be found.