South Africans are quite fond of drama. There is a reason why Egoli, Isidingo and Generations were very popular back in the day.
Over the past two years, South African's have dealt with their fair share of drama. From being placed into lockdowns to the various ways that companies have navigated this, we have not been short of entertainment.
From a business rescue perspective, the last statement proved to be extremely valid. There was always going to be a lot of entertainment when SAA was placed into business rescue. We then saw Edgars and CNA who were some of the high-profile casualties of the Covid-19 Pandemic who went into business recue. Many companies paid careful attention to the challenges faces by Edgars and CNA. Business turnaround professionals found that they were very busy helping companies readjust and refocus their business to take advantage of the significant demand for online shopping.
However, there were some significant questions that were left unanswered during the course of 2021. I recently read an article on the News24 website which provided some insight into some of these loose ends that could possibly be resolved this year.
Will Government hand over its majority stake in SAA?
The article points out that, in June, Government announced it would give up majority ownership of SAA, with a private sector consortium taking 51% of the company.
The majority black-owned Takatso consortium consisted of Global Aviation (which owns new airline LIFT) and infrastructure fund Harith.
The article added that Public Enterprises Minister Pravin Gordhan told Bloomberg Television in November that Government expected to conclude the deal early in 2022. The same month, the Takatso Consortium confirmed its due diligence process to take the stake in the state-owned flag carrier was complete and no material issues were identified.
At the time, the consortium said negotiations with SAA's shareholder, the Department of Public Enterprises, were continuing.
It is expected Takatso would have to invest about R3 billion in SAA over a period of three years.
The News24 article points out that there have been concerns about the ability to raise the finance for the consortium, but Harith founder and Takatso chairperson Tshepo Mahloele told Fin24 in August he was "pretty comfortable" in the group's ability to secure it.
Turnaround Talk's take: on 5 October 2021, Turnaround Talk published an article which pointed out some of the good decisions that SAA was making to improve the company's governance.
Takatso's due diligence process did take a long time which is a clear indicator that the company was biding its time to see if SAA was fully committed to the roll out of its turnaround plan. The next step is to appoint a permanent CEO. Like the top job at Eskom, the top job at SAA may be regarded as a poisoned chalice. Whoever leads the company going forward will need to take a no-nonsense approach and will have to navigate the intricacies of making decisions while getting Government buy in.
The Takatso funding will benefit the company significantly. However, sweeping changes (beyond the name of the owners) need to take place if the company is going to avoid drama going forward.
Will Heineken take control of Distell?
The News24 article points out that Heineken has made a €2.2 billion (R38.5 billion) offer for Distell, which owns brands like Nederburg, JC le Roux, Klipdrift, Amarula, Savanna and Hunters Dry.
Its offer will split Distell into two businesses. Distell's cider and other ready-to-drink beverages as well as spirits and wine brands will form a new business ("Newco"), which will be combined with Heineken's Southern African business and the Dutch group's interest in Namibia Breweries Limited (NBL), which owns Windhoek and Tafel.
Remgro, which owns around 30% of Distell, will vote in favour of Heineken's deal. It also won't accept the cash offer for Capevin shares and will therefore hold a controlling shareholding in the business, it added.
The deal is expected to be concluded in 2022.
Turnaround Talk's take on this: the alcohol industry was one of the big three industries that were significantly impacted by the Covid-19 Pandemic (the others being the airline industry and the tourism/hospitality industry).
At the beginning of the Pandemic, Government implemented a hefty ban on alcohol in an attempt to decrease hospital related trauma cases. This ban waxed and waned throughout 2020 and 2021 with no less than four bans being implemented. There were many calls from stakeholders within the alcohol industry pointing out that there is no solid evidence that alcohol consumption is directly related to Covid infections.
At the beginning of the Pandemic, bit SAB Miller (part of InBev) and Heineken were willing to make massive investments in South Africa. These plans were put on hold as both companies felt that the landscape was to risky. Since then, Government has lifted significant parts of the lockdown that we are still being governed by. Perhaps the Heineken deal is a significant indicator that we have turned the corner when it comes to the alcohol issue and that we have possibly seen the back of the alcohol bans that were always one Presidential address away.
Bottom line, this is good news for South Africa and will hopefully come with a lot of job creation.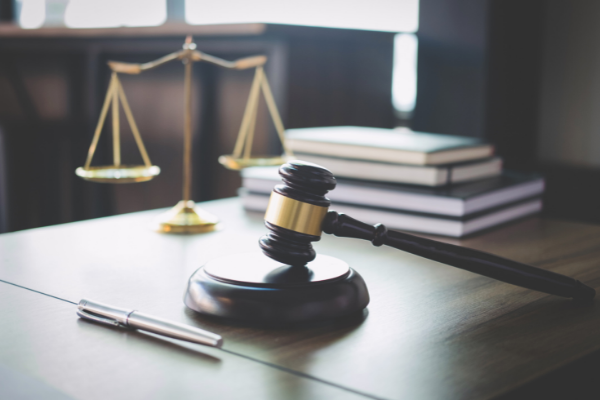 Will a court approve Steinhoff's R25 billion settlement?
The impressive team of lawyers Steinhoff has assembled to defend it against litigation will, in late January, try to convince the Western Cape High Court that the group's R25 billion settlement proposal to claimants should be made official.
If the court condones the financial settlement, which also frees Steinhoff from the threat of future legal action, the retailer will be able to start payouts to tens of thousands of claimants.
Meanwhile, 10 000 km from Cape Town in a court in the northern German town of Oldenburg, a criminal trial against two former Steinhoff executives is expected to start in 2022. While the names of the accused have not been made public, they likely do not include former Steinhoff CEO Markus Jooste, who is also facing charges in Germany.
Sportsmans Warehouse, Sorbet in new hands?
Long4Life, which was launched by Bidvest founder Brian Joffe, received an offer from Old Mutual Private Equity to acquire all its assets, which include Sportsmans Warehouse, Sorbet, Chill Beverages and Candi & Co.
Earlier this month, Old Mutual Private Equity bumped up its offer from R5.80 to R6.20 in cash per Long4Life share after some investors baulked at its initial proposed offer. Shareholders still need to approve the offer.
Final chapter
At least two of these stories are desperate for a final chapter.
In the case of Steinhoff, the courts need to come to a speedy decision as it is the claimants who are suffering the most from the delays. Yes, the courts the courts need to make sure that they come to the right decision because of the high-profile nature of the case and the fact that many have used Steinhoff as a case study about how a company can face financial distress when it is poorly run. However, the other side of that coin is that the claimants in the case are desperate for some form of justice. They cannot be left in limbo indefinitely.
Perhaps the biggest story that deserves a final chapter is the SAA saga. The SAA case was labelled as a test case for future SOEs that needed to be placed in business rescue. If that is the case, we have learned a lot:
there needs to be a resolution between the challenges of the Companies Act vs the Public Finance Management Act;
there needs to be a plan for the subsidiaries of the company placed in business rescue, just ask Mango about the turmoil their parent company placed them in; and
privatisation, be it partial or complete, can benefit SOEs, despite their protestations.
With all the cards being placed on the table, it is clear that 2022 will provide its own share of intrigue and drama. Strap yourselves in.