In terms of our response to the Covid-19 Pandemic, South Africa is slightly behind the rest of the world.
This was originally driven by the fact that South Africa only received vaccines long after other global countries. This was then driven by the slow roll out of our National Vaccination Programme. This is now being driven by the dual risk factors of the reluctance of some South Africans to get vaccinated and the new Omicron variant of the disease.
This has sparked a major debate in the country. In September, Turnaround Talk published an article which looked at the legality of an employer forcing its staff to get vaccinated. At the beginning of October, insurer Discovery announced that all of its staff would be required to be vaccinated in order for them to work at the company's head office in Sandton. This was followed by a number of Universities who announced in November that they would be requiring students and staff to be vaccinated in order to gain access to their campus.
Where does South Africa stand? Government is considering passing law that would make the Covid-19 vaccine mandatory (as is the case with the vaccinations that children are required to have in order to attend school), but there is a massive movement against this saying that it is infringing on human rights. In terms of our economic recovery from the virus, we cannot afford to deal with Fourth, Fifth, Sixth and Seventh waves of the virus and the lockdowns that are associated with this.
What is currently being done to address this challenge?
Business organisations oppose national vaccine mandates
An article by the Cape Business News points out that Lawyers acting for the National Employers' Association of South Africa (NEASA) and four other business organisations have sent a letter regarding the issue of mandatory vaccination to the Presidency.
The letter states: our clients are opposed to state-driven mandatory vaccination policies and monitoring mechanisms such as vaccine passports, penalisation and exclusion of unvaccinated persons, and regulatory obligations on business to aid and enforce mandatory measures.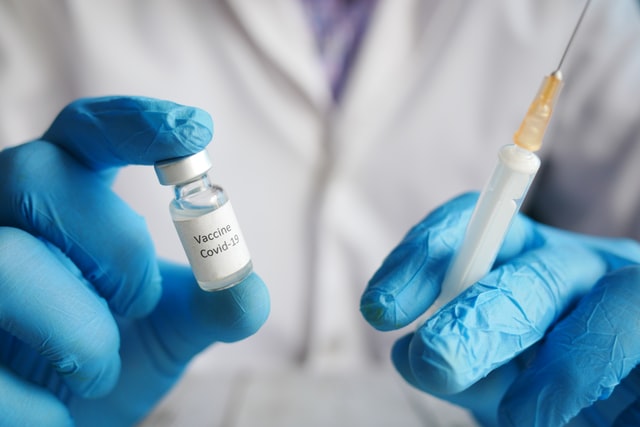 We bring to your attention that our clients have not been consulted and that any process which purports to have done so, is flawed.
It is therefore our clients' request that government includes our clients in its consultation process to ensure that all perspectives are recognised and considered.
The article adds that business organisations represented by the letter include the National Employers' Association of South Africa (NEASA), Agri North West, Sakeliga, TLU SA and the SA Agri Initiative (SAAI).
The article points out that the letter follows incorrect statements by the President, in his televised address on 28 November, indicating 'broad agreement on the need for such measures (a state-driven policy of mandatory vaccination) 'from 'business', among others. However, blanket statements to the effect that 'business supports' a policy of state-driven mandatory vaccination and monitoring are false, misconstrues reality, and points at the very least to severe shortcomings in government's consultation processes. In truth, there is significant opposition and disagreement not only among businesses, but in society in general about such measures.
Moreover, until as recently as last week, the President himself had still maintained his earlier, explicit assurance that there will be no penalisation and compulsion for persons based on vaccination status.
The article adds that NEASA is in favour of voluntary vaccination campaigns, an end to lockdown policies, and a decentralised approach to risk management and healthcare according to the specific circumstances of organisations, companies, and persons.
Businesses in South Africa could require unvaccinated employees to take regular Covid-19 tests
Another strategy that companies could adopt is that, if employees decide not to be vaccinated, they would be required to take regular Covid-19 tests to prove that they are free of the virus. Again this is a divisive issue because…who will fund these tests?
And article published by BusinessTech points out that, at face value, requiring unvaccinated employees to produce negative Covid-19 test results regularly, rather than being fully vaccinated, appears to be justifiable as a reasonable accommodation measure to minimise Covid-19 health and safety risks in the workplace, say legal experts at law firm ENSAfrica.
However, the firm noted that this would likely be contingent on several factors, including:
The efficacy of the test – there are many different tests available the most effective being the PCR test;
The period of validity of the test; and
The frequency with which employees are required to produce the test results.
"Accordingly, the frequency and efficacy of the chosen test must achieve the desired purpose of ensuring a healthy and safe work environment as far as reasonably practicable," ENSAfrica said.
"If an employer only requires employees to test negative every two weeks, this is unlikely to ensure a healthy and safe environment where the employees are in-office every day and in circumstances where a negative test may only be valid for 72 hours."
Who pays?
The BusinessTech article points out that the question of whether the production of a negative test is one aspect that an employer must consider when implementing a testing regime. However, the question in most employers' minds is who will pay?
Seemingly a knee-jerk reaction is to require employees to pay where they have refused the vaccination. It may be more tricky than that, though, ENSAFrica said.
"Of course, where unvaccinated employees are happy to pay for the tests themselves, there is unlikely to be an issue. It may also be possible for employers and unvaccinated employees to agree to a payment plan in terms of which the costs of the tests may be split between the parties," ENSAfrica said.
"Where discord is created by requiring employees to pay for testing solely, employers should expect legal challenges."
The article adds that ENSAfrica said that the Consolidated Direction on Occupational Health and Safety in Certain Workplaces is not specific or prescriptive on the issue of payment for Covid-19 testing. In fact, it deals fairly cursorily with the topic, the firm said. Instead, the firm pointed to previous case law and whether the cost of testing would be financially onerous for a business.
"If the cost of implementing Covid-19 tests is within an employer's means, then they would likely be hard-pressed to justify requiring employees to pay for the test. If it is the case that it will cause the employer unjustifiable hardship, it might be justified in offering employee-funded testing to the employee as an alternative to dismissal, in circumstances where there are no other reasonable accommodations that can be made," ENSAfrica said.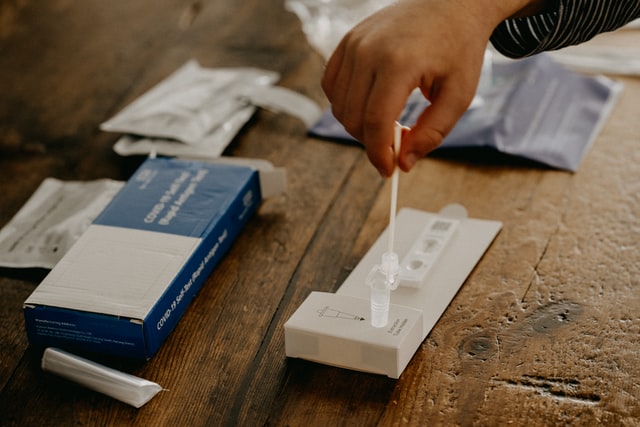 The article points out that, similarly, it might be justifiable that the costs are shared between the employer and employee, the firm said. "Ultimately, employers should guard against too robust of an approach when navigating legitimate objections to vaccinations as it might be seen as punitive. The legal framework relating to reasonable accommodation holds employers to a fairly high threshold which ordinarily requires the employers to foot the bill for any accommodation offered."
The role of BRPs
December and January are typically periods where companies sit down and strategies on how they will approach 2022. While companies are capable of doing this themselves, they may be looking for a helping hand from BRPs and turnaround professionals who are well versed in this undertaking.
Weighing in on the debate to refuse vaccination, the South African Human Rights Commission told the media that those reluctant to get vaccinated my not have much of a leg to stand on because there are existing vaccination mandates in the country. It would then seem as if the options presented above are going to be the standard operating procedures going forward.
It is always a question of who pays. According to Statistics South Africa, only 16,4% of South Africa belong to medical schemes. Therefore, the majority of the population would have to rely on Government vaccinations as opposed to those rolled out by medical schemes.
Cashflow is one of the major indicators that a company is approaching financial distress. What would this look like if companies had to decrease their staff compliment? As Robin Nicholson, Director of Corporate-911, points out – we are now seeing well run companies going into financial distress because of factors outside of their control.
Perhaps profit margins need to be assessed and capital directed towards company run vaccination programmes or testing programmes? How do BRPs approach this topic and motivate companies to take these two options seriously? Companies who are serious about their business and sees the value in protecting their employees will be open – as much as they are able – to fund either of these programmes.