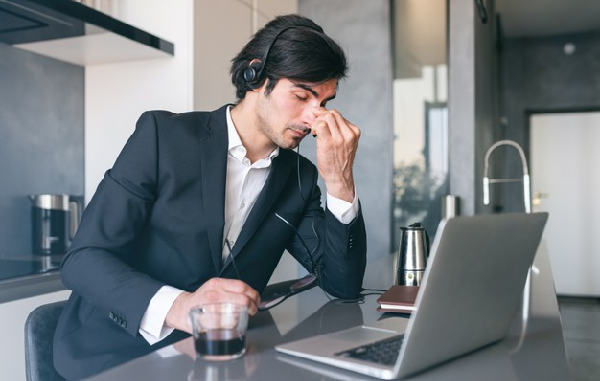 Originally Published in the June 2020 edition of Your Perfect Practice (the official newsletter of the TMA-SA)
In an important ruling, Dudu Myeni was declared a delinquent Director following her actions steering the SAA ship.
The Honourable Justice RG Tolmay in the case of Organisation Undoing Tax Abuse (OUTA) & Another vs Dudu Myeni, found that Myeni's dishonesty, breach of fiduciary duty, recklessness and gross negligence caused and inflicted harm to SAA and the country.
The court found that her behaviour constituted reprehensible conduct. The court then ordered Myeni to be declared a delinquent Director in terms of Section 162(5) of the Companies Act and importantly, declared that the delinquency will subsist for the remainder of Myeni's life.
This article seeks to shortly analyse the unique sui generis provisions of Section 162 of the Act and point out certain important considerations to business rescue practitioners (BRPs). Section 162 is incredibly complex and detailed.
The tangled web
The essence is that Section 162 is a disqualification by court order. This must be compared to the normal automatic disqualification grounds contained in Section 69 of the Act.
Section 69(8) states that a person is disqualified from being a Director of a company if a court has declared a person to be delinquent in terms of Section 162. Therefore, if Myeni was a Director of other companies (apart from SAA), then, from the date of the delinquency declaration, she is disqualified from being a Director of any other company.
The lengthy SAA judgment focuses mainly on Section 162(5) of the Act. This section deals with a declaration of delinquency as opposed to a court order placing a Director under probation.
Section 162(5)(c)(iv) refers to a Director acting in a manner that amounts to gross negligence, wilful misconduct or breach of trust in relation to the performance of a Director's functions. The SAA judgment found that wilful misconduct goes beyond negligence, even gross or culpable negligence and amounts to a Director doing or omitting to do that which is not only negligent but which he knows or appreciates is wrong.
In the Emirates deal, Myeni was found not to have reasonable grounds to block the signing of the Emirates memorandum of understanding (MOU). In the Airbus Swap Transaction, Myeni could not explain why the board of SAA did not ratify the swap transaction. Myeni admitted in cross-examination that she could provide no answer to her failure to do this.
Be aware
Business rescue practitioners must be aware of the Section 162 remedy. However, they must also be aware, as in the SAA case, that detailed facts must be put to the court and it must be proved that there was wilful misconduct.
A BRP (in his/her official capacity) does have the right to apply to court to have a Director of a company of which he/she is the BRP, to be declared delinquent. This application can be brought simultaneously with an application in terms of Section 137(5) of the Act.
Section 137(5) is the section where a BRP can apply to court for an order removing a Director on the basis that the Director has failed to comply with a provision of Chapter 6 or has impeded the duties of the BRP, the management of the company by the BRP and the development or implementation of the business rescue plan.
It is specified in Section 137(6) that an application in terms of Section 137(5) is in addition to any right of a person to apply to a court for an order contemplated in Section 162 (an order to have a person declared delinquent or under probation).
Unique distinction
There is a unique distinction between having a Director declared delinquent and placing a Director under probation. Section 162(4) and (5) deals with delinquency. Section 162(7) deals with the court making an order placing a person under probation.
In respect of probation, there are detailed specific situations in the legislation. For example, a Director who has failed to vote against a resolution where the company has failed to satisfy the solvency and liquidity test or where the Director has acted in a manner in compatible with the duties of a Director. Another situation where a Director can be placed under probation is where the Director, within any ten year period from 1 May 2011, has been a Director of two or more companies that have failed to pay creditors in full.
An order for delinquency is granted if a person consents to act as a Director when disqualified from doing so. In this situation, the declaration of delinquency is unconditional and subsists for the lifetime of the person declared delinquent.
Other general positions
The other general positions of delinquency are, as set out in the SAA judgment, namely that where a Director grossly abused his position as Director, took personal advantage of information, intentionally or by gross negligence inflicted harm upon the company and generally acted in a manner amounting to gross negligence, wilfulness misconduct and breach of trust.
In these situations, the court may make an order of delinquency subject to certain conditions that the court may consider appropriate (for example, limiting the application of the declaration to one or more particular categories of companies).
Important to note
It is important to note that the application for delinquency subsists for a period of seven years from the date of order or such longer period as the court may determine. In the case of probation, the period is for 5 years. Section 162(11) and (12) deal with the right of a Director to apply to court to suspend the order of delinquency on certain terms and conditions.
The core problem with Section 162 of the Act is its complexity and detail. However, all BRPs must be aware of the SAA judgment and must also be aware of the remedies if it transpires that there are indeed instances of wilfulness misconduct.