The original article was written by Tanveer Zafar for entrepreneur.com and can be found here.
A couple of years ago, Nike made one of the biggest business decisions in the company's history; the decided to stop manufacturing golf clubs.
At the time Nike was a manufacturer of golf clubs and was competing with the likes of Callaway and TaylorMade as the sports leading equipment manufactures. They also had big name brand ambassadors in Tiger Woods and Rory McIlroy. Nike then made the decision to stop manufacturing golf equipment and focus on golfing apparel (clothing).
Around about the same time, the company doubled down on its investment in its online presence creating one of the most diverse omnichannel business models in the world. Every year after that, they matched their investment in its online growth strategy.
Why was this important and how was this beneficial? Nike realised that manufacturing golf equipment was expensive in terms of capital and human resources. The company felt that both of these would better serve the company if they were focused on returning to the company's core product. When the Covid-19 Pandemic hit the world, Nike already had a strong online presence and broke its five-year sales target in just one year of online sales as consumers gravitated towards online shopping platforms.
This is the kind of innovation is the type of advice that BRPs and business coaches encourage businesses to embrace. A recent article written by Tanveer Zafar for entrepreneur.com focuses on how companies can embrace this.
Find The Blind Spot
As an entrepreneur, much of your success comes from believing that you can do things other people think are impossible. This – sometimes stubborn spirit, allows entrepreneurs to push forward even if no one else believes in the idea. For most people this might seem like a crazy concept, but any good entrepreneur understands that a great idea is not always met with appreciation and fanfare. Rather, truly great ideas can often scare people as change isn't always easy to embrace.
This is especially true in the alternative health space and is part of the entrepreneur's dilemma – you have to get used to people telling you that your ideas will fail. Often these people are experts in your field.
Get the A Team (or get the old band back together again)
Make sure to create and maintain a team that you trust and believe in. Get to know everyone's strengths and weaknesses. At the same time, you must be candid and open about your own. Steve Jobs famously said that "It doesn't make sense to hire smart people and tell them what to do; we hire smart people so they can tell us what to do." I believe that you should hire the best and then step back to let them do their work.
The capabilities of a strong team can make a difference when working at the cutting edge of any industry. In order to innovate, companies need to move fast and having an efficient team makes this possible. For example, finding team members that have already worked together, or people you know and trust. At the end of the day, it's all about the team. This sets you ahead of organizations that are bringing people together for the first time, in a new industry.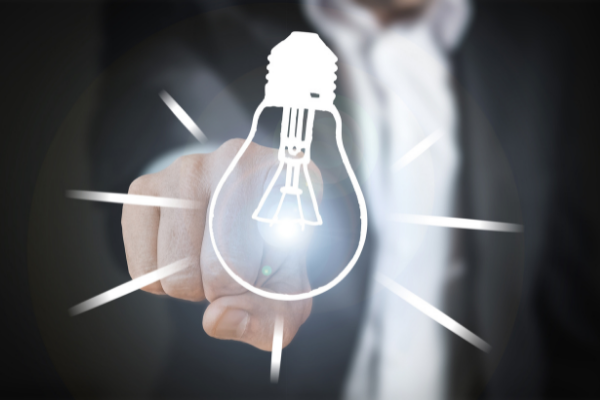 Agility And Creativity
Even though you may be doing something that's never been done before, there's a good chance someone else is close on your tail. With any new innovation, it's only a matter of time until a larger brand tries to jump on the bandwagon, and potentially outperform you with greater resources.
A company must be able to pivot, try new ideas, and rapidly see them through, in order to stay one step ahead. This doesn't mean abandoning the overarching mission, yet you must be flexible enough to remain open to improvements. Uber may have begun as an extremely niche service of black cars for local VIP trips; however, it was able to rapidly incorporate new aspects to its business model while ultimately keeping the greater mission in mind. Similarly, Filament has needed to constantly shift to keep up with regulatory developments, new technologies, and new competitors. Yet this can become a strength if done correctly, pivoting in the right direction.
Recognize Your Privilege
There's an aspect of privilege in everything we do, therefore it's crucial to recognize this and give back, whether it's to your workers, partners, or loyal customers that make all of it possible. When building a startup and pioneering a new field, it's important to maintain your foundation, and returning goodwill is a key piece of that.
Tanveer Zafar is an experienced writer. Zafar is passionate about covering topics on productivity, creativity, entrepreneurship, blockchain, work, lifestyle and technology.