Before I founded Turnaround Talk, I was a journalist within the financial services sector. My specific focal area was the insurance and investment industry. Like the business turnaround and business rescue industry, the average age of a professional in the insurance and investment industry is over 40 years old.
When it became apparent that the Fourth Industrial Revolution – the fruit of which is the digitisation of many industries – had begun, the buzz phrase in the industry became finding future proofed business models.
What does this mean when applied to distressed companies? I recently read an article by EY which provides their views on the matter.
Corporate purpose
The EY article points out that companies should focus on corporate purpose. This was increasing before the pandemic, but Covid-19 has created higher expectations around social responsibility, with businesses rising to the challenge. It has put companies on the front line of protecting public health, from protecting their workforce and customers to repurposing production lines and vaccine development.
The article points out that this renewed focus on corporate purpose will not fade when the pandemic ends. Covid-19 has solidified the sense of purpose in companies and underlined the importance of trust between society and corporations. Customers and employees — and therefore capital and value — are flowing toward organizations that can build on that trust and prove their long-term value to society. Surveys consistently show asset managers pivoting toward environmental, social, and governance (ESG) strategies and ESG funds outperforming the wider market.
The article adds that the shift from shareholder first to stakeholder first has emerged as a key theme in the EY Global Strategy survey. Not only are a broader range of leadership roles gaining influence in developing strategy, but strategies developed are increasingly built around long-term goals with a wider range of stakeholders in mind. Where once the primary focus was the shareholder, broader groups including customers, employees, suppliers, and society at large – through environmental and social goals – are gaining importance. With the Global CCaSS survey in 2020 showing that 91% of investors said that nonfinancial performance played a pivotal role in investment decision-making.
When it comes to business rescue and business turnaround, this can be a delicate discussion. The purpose of business rescue and business turnaround is to either rescue or turnaround a distressed company helping them to become profitable once more. There needs to be a shift in corporate purpose. However, this needs to be balanced with profitability. A strategy that is aligned to far to the left may leave important stakeholders out in the cold.
Collaboration
The article points out that 2020 also reshaped how companies build competitive advantage. The idea that a company is only as strong as its weakest supply chain link is not new. But Covid-19 and Brexit have brought this risk, as well as the benefits of collaborating across industry ecosystems, into much sharper focus.
Natural disasters and geopolitical shocks have tested supply chain resilience in the past but not on this scale. In response to unparalleled disruption to production and supply lines, major companies have rapidly stepped-up their existing schemes to monitor and support stressed suppliers with an increasing focus on faster payments and even direct intervention to promote consolidation. These extraordinary stressors have also inspired new sector-wide or international initiatives. For example, the Safe Harbour program from the Society of Motor Manufacturers and Traders (SMMT) in the UK brings together suppliers, customers, and stakeholders to address challenges and find solutions within this industry. Equally, regions are taking a collaborative approach to support the industry with key initiatives (such as the Supply Chain Resilience Initiative (SCRI) between Australia, Japan, and India) which in light of the Covid-19 pandemic aims to address supply chain vulnerabilities and build resilience in the Indo-Pacific region.
The article adds that 2020 also brought unparalleled collaboration within industry ecosystems. According to the 2020 global Realizing Strategy Survey, 97% of executives indicated that they are likely to partner with competitors. Competitors have put differences aside to overcome shortages, fix supply chain disruptions, issue mutual messages of support and develop vaccines in record time frames while offering doses at cost price. Some of these responses are pragmatic measures that will expire when the pandemic ends for competitive and regulatory reasons. But an increasing openness to collaboration should continue because it taps into a need that predates the virus and will outlive it.
In a world where end products are growing more complicated and markets increasingly volatile, resource-sharing models have the potential to improve enterprise resilience and reduce risk. Market dislocation has exposed the limitations of rigid, linear supply chains and the resilience of agile, networked ecosystems in which all parties work collaboratively. Covid-19, Brexit, US-China tensions, a global reliance on Chinese medical imports (in addition to wider geopolitical tensions) have exposed the vulnerabilities of cross border supply chains, encouraging greater consolidation and localization. Companies need to build deeper knowledge and relationships throughout their supply chain and take a proactive approach to find and address vulnerabilities and weaknesses.
While collaboration is important, it does not come without its own set of challenges. It was pointed out that one of the main causes of Basil Read's distress was the fact that the majority of the contracts were public sector based and subject to long payment cycles. This means that Basil Read struggled with cashflow when it came to paying joint venture partners and sub-contractors on time. The moral of the story, at least when it comes to collaboration, is to make sure that cash flow is optimised in the process.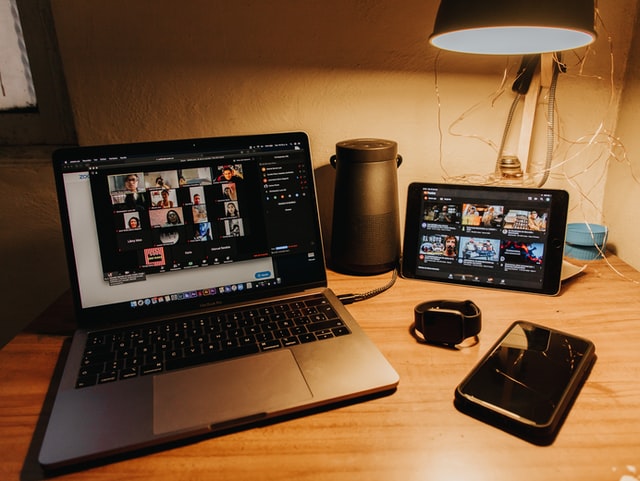 Engagement
The article pointed out that 2020 reshaped how we connect. From meeting in person to meeting online. From working in the office to working from home. From nights out to every night in. The way that we relate to each other, to companies and to government has changed. The transformation that might have happened over many years occurred in a matter of weeks, with profound impacts that will last beyond the return to normal day-to-day contact.
The challenge of transforming a workforce from office-based to home-based did not end with the physical movement of people and equipment. Supporting employees and sustaining a sense of belonging has arguably been a bigger test. Workforce engagement takes more deliberate design, practice, and measurement when we are not physically together. It calls for more deliberate action and for a mindset that keeps people and culture front and centre. Employers are becoming more engaged and taking more responsibility for the safety and the mental and physical health of their employees.
The article added that, equally, the change in mindset needed to engage with customers online goes beyond technological infrastructure. Deploying enough capacity to continue serving consumers online was an immense challenge for retailers, but the ability to deliver was just one part of the equation. Retailers also needed to rapidly understand the impact of the pandemic on consumers' lifestyles and reassess how often and in what format they engaged.
The health and engagement of employees is an aspect of distress that has not received a lot of attention. A company's product or service is what makes the company money; however, if your employees are not as engaged from home as they are in the office where management can easily lead and guide them, distress may be a probability rather than a possibility.
Strategy is king
When it comes to business rescue, I feel that BRPs are often required to use the Wisdom of Solomon when drawing up and implementing a business rescue plan.
Shareholder engagement will always be opposed to stakeholder engagement because a distressed company must return to profitability. But this requires hard decisions. I once attended an event by Shroders where it was pointed out that the global investment manager convinced two major South African coal mining companies to sell their coal assets because industry stakeholders were calling for change. This was a hard decision to make and probably did not sit well with shareholders. However, the companies are still profitable and have never been in financial distress. Changing gears may not impress shareholders, but it may be what the company needs to address its distress.
It is becoming increasingly clear that when it comes to business rescue and business turnaround, the sum of the parts may be more important than the whole. Companies do not go into distress overnight, nor is the process complete with the mere implementation of a business rescue plan. Long-term corporate transformation is needed, and this is where the skills of a BRP…as a business strategist… will be valued above all else.