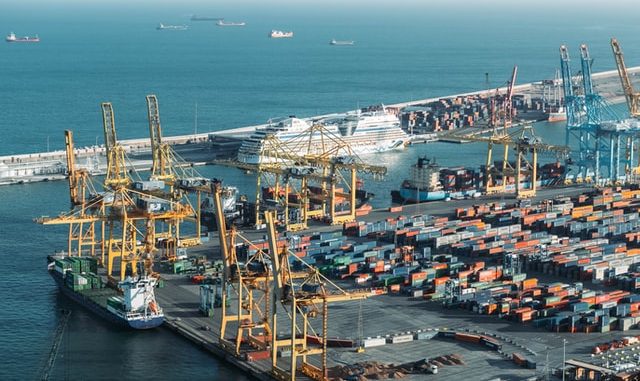 President Cyril Ramaphosa put on a very brave face as he delivered the 2021 State of the Nation. Besides the fact that South Africa is dealing with a public health crisis, the country is dealing with an economic crisis of massive proportions.
This is not unique to South Africa though, the Covid-19 pandemic (the pandemic) has had a massive impact on global markets. I recently read two articles on the Gordon Brothers website which shows that the pandemic has had a massive impact on supply chain. Below is an extract from one of the articles that I read.
The pandemic has weighed on the global economy, created volatile indexes, clogged supply chains, shuttered factories, disrupted shipping, and limited the sale and movement of goods worldwide. Since supply chains are complex systems of manufacturing, transportation, equipment, personnel and processes to move products from one location to the next within a strict time frame, the past year has created major bottlenecks and bubbles.
Coping mechanisms
Some markets are coping better than others. The articles point out that there is a six to eight week lead time for deliveries in the US as the delivery of Covid-19 vaccines become a priority. However, in Asian markets, there is a delay of 16 to 26 weeks as companies must not only deal with the prioritisation of Covid-19 vaccines, but other bottlenecks that are impacting their systems.
We are seeing ripple effects in South Africa. The debacle surrounding the Astra Zeneca Covid-19 vaccine is an example of how constrained the South African supply chain system is. We are also seeing examples of this in the retail sector. Goods that were once household names – such as HP Sauce and tinned pilchards – are a scarce commodity. We have just come out of a period where there were massive constraints in diesel supply with many garages having to search far and wide to accommodate demand.
This is a massive contributor to distress. Larger retail companies can possibly weather the storm, but what happens to small and medium sized businesses? Is there any economic relief for them?
Some good news
It is not bad news for all companies though. One of the Gordon Brothers articles points out that the pandemic has changed how consumers buy goods, what essential goods they spend their money on and how they have shifted their spending preferences fuelling strong revenues for retailers that support at-home habits. Nike met its five-year sales target in a single year of online sales (in 2020). When gyms were closed in the UK, there was a massive demand in the second-hand market for dumbbells, home weight sets, and home exercise machines (treadmills and stationary bikes) which were selling at 200% their original value.
The Gordon Brothers article further points out that the electronics sector was particularly hard hit due to high demands. After 2020 shutdowns, suppliers across Asia struggled to keep up as orders poured in for digital gear to equip home offices and students' distance learning. Items like webcams that were suffering from declining interest prior to the pandemic were suddenly in high demand and short supply. Although this sector continues to have tailwinds from the pandemic, business growth in China is back on track fuelled by the US consumer demand of stay-at-home shoppers.
Now, more than ever, it is a case of disrupt or be disrupted. There is a unique opportunity for business rescue and turnaround professionals who can help businesses assess the cause of their distress and to determine whether they are agile enough to be able to meet the demands of growing sectors.
Robin Nicholson is the Director of Corporate-911