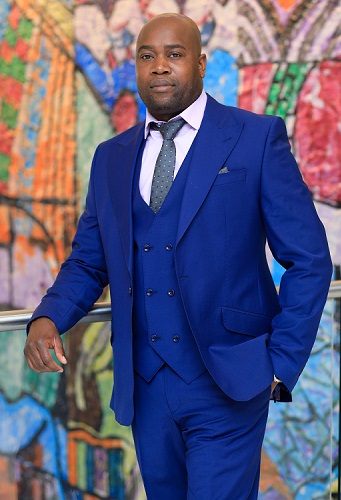 Our profession is facing an interesting crossroads. In the past, we were dealing with companies who were placed into financial distress because of actions that are directly related to the company. This can range from mismanagement, poor leadership, and financial irregularities. At a recent Turnaround Talk round table, it was pointed out that we are now seeing well run companies facing financial distress for no other reason than those that are out of their control.
Expect a lot more of this going forward. The travel and tourism industry are facing a fresh wave of disruption as international countries once again place South Africa on their red lists. Additionally, the alcohol industry is holding its breath to see whether Government implements another alcohol ban to free up hospital beds to deal with increased Covid-19 cases.
While the need to manage the country's response to the Pandemic is critical, Government needs to balance this need against that of keeping the wheel of industry turning. The alcohol industry is an important economic contributor and will face a massive disruption if another ban is put in place.
Microbreweries worst affected
An article by iol.co.za points out that microbreweries felt the biggest impact of previous alcohol bans.
The article points out that an impact assessment on the trade of alcohol during lockdown, compiled by the Western Cape Department of Agriculture, has found micro cellars and craft breweries were hardest hit by sales bans.
It summarised, among other findings, that the smaller players in the industry were hardest hit by the trade ban, while bigger, particularly foreign-based multinationals, were the least affected.
The article adds that it noted that 30% of craft breweries have already closed their doors, and 90% of the balance are at risk. According to the report, an estimated 165 000 jobs were already lost and investments valued at R6 billion were suspended. The GDP loss amounted to R51,9 billion and R29,3 billion was lost in tax revenue.
In another article, the Beer Association of South Africa points out that previous alcohol bans had a devastating impact on the alcohol industry, with R42.2 billion lost in retail sales and a R60.7 billion loss to the GDP.
The total excise income tax loss was R10.2 billion with just over 233 000 jobs being put at risk. The bans also served as a major boost to the illicit alcohol industry which grew to be worth more than R20.5 billion in 2020.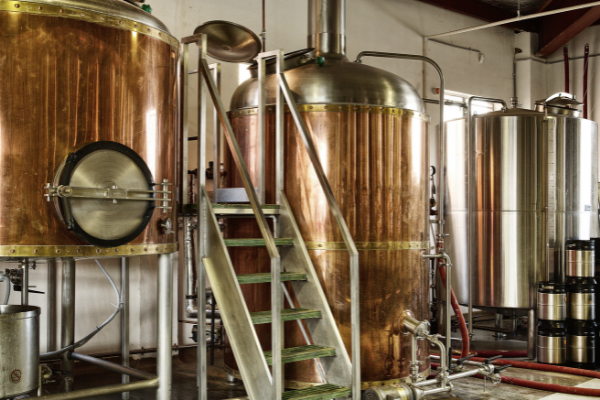 Funding an illegal enterprise
The other side of previous alcohol bans is that it significantly boosted the sale of illegal alcohol.
A previous article by Turnaround Talk pointed out that The South African Liquor Brandowners Association (SALBA), in conjunction with the Beer Association of South Africa (BASA) and Vinpro, released a report detailing the growth of the sector.
The research report entitled Illicit Trade: Alcoholic Drinks in South Africa in 2020 indicates that illicit alcohol trade has grown at a compound annual growth rate (CAGR) of 17% since 2017 and now stands at 12% of the R177.2 billion total industry market value.
For context, in terms of volume, illicit trade made up 1 L in every 6,67 L traded in 2017. This has grown to 1 L in every 4,54 L.
Kurt Moore, CEO of SALBA, said, "this expansion of the illicit trade has had a devastating social impact on our citizens' health and well-being, is stalling economic recovery and is fuelling the engines of organised crime."
Patricia Pillay CEO of the Beer Association said, "The report confirmed a clear correlation between the sales ban and the increase in the demand for illicit alcohol. The illicit trade market has almost doubled in the last three years and, in 2020, is estimated to be worth R20.5 billion and comprises 22% of total alcohol consumption. The tragic indirect consequence of this has been the rise in illicit homebrew consumption-related deaths and an increase in criminal activities, which are now firmly entrenched."
Enabling investment
There have been many calls for Government to diversify the economy and introduce policies that will create jobs in the country.
The alcohol ban has been a divisive issue in the past. Many companies were against it and both South African Breweries (the local arm of AB InBev) and Heineken turned their back on investments worth $460 million at the hight of the alcohol ban in 2020.
An article points out that, at the time (August 2020), SAB cancelled R2.5 billion ($ 144m) of planned investments and put another R 2.5 billion under review for the next financial year. The article added that the money was intended for upgrades to operating facilities and systems, as well as the installation of new equipment at selected plants. "The cancellation of this planned expenditure is a direct consequence of having lost 12 full trading weeks, which effectively equates to some 30% of SAB's annual production," Andrew Murray, Vice President Finance, Africa Zone at AB InBev told Inside Beer.
It seems of if Heineken has changed their view on its reluctance to investment in South Africa as recent reports point to Heinekens imminent purchasing of Distell for R38.4 billion.
Measured steps
While it is important for Government to respond to the Pandemic in an appropriate way, it cannot do this at the expense of an industry that adds value to the economy and creates jobs.
There needs to be an increased focus on increasing the vaccination rate in South Africa. Vaccinations are the best way to combat the virus and still keep the wheels of industry turning. This is where Government's focus should be. The alcohol industry is already facing logistical issues resulting from the current global supply chain crisis, it cannot face further disruption in the form of another alcohol ban.
Government needs to look at policies that encourage employment. It makes the job of the BRP a lot easier.
Charles Phiri is an Associate at Indalo Business Consulting