Over the past two weeks, we have been focusing on the plight of South African State-Owned Entities asking whether they are closer to financial distress, and some form of remedial action from an independent party (be it an independent business review, or the implementation of a business turnaround plan) then either Government or the leadership of those SOEs care to admit.
We started with Eskom which is on the brink of collapse. After receiving an award for its service delivery in 2002, the utility has faced countless cases of corruption and financial mismanagement which has resulted in the abject neglect of its ageing infrastructure.
We then focused on Transnet which is struggling to overcome the effects of the Covid-19 Pandemic and the impact that it is having on supply chain. One can argue that this is a unique event that is not of Transnet's own making. However, the company faced significant logistical bottlenecks from as early as 2007/2008, long before Covid-19 even existed.
Added to this, the Post Office and Telkom also showing signs of their inability to deal with the challenges that they face. Lest we forget the retrenchment drive that the South African Broadcasting Corporation went on in 2020 to reduce its staff complement?
The writing is seemingly on the wall for SOEs after Finance Minister Enoch Godongwana (who was delivering his first Medium Term Budget Policy Statement [MTBPS]) recently said the country's fiscal framework did not include any additional support to SOEs which had continuously shown themselves to be in a poor financial condition with their operational performance remaining a large contingent risk.
Going forward, the restructuring of SOEs, informed by an assessment of their strategic relevance, will be a priority, he said. He added that government needed to consolidate some of these enterprises and let go of those that were no longer considered strategically relevant.
The Sword of Damocles
The Eskom issue took centre stage at the MTBPS and is increasingly becoming a noose that is quickly tightening around Government's neck. There is no doubt that the company is vital to the country's economic growth, and it is therefore vital to note that the company is too important to fail.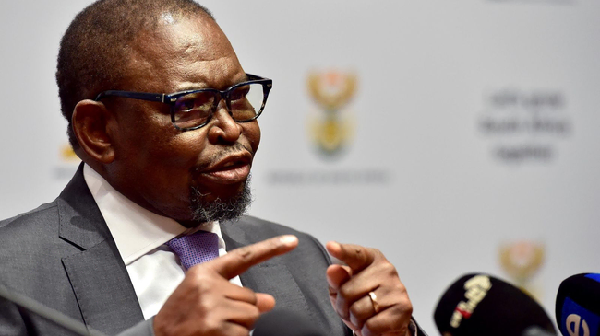 But with Godongwana's statement of Government closing the SOE cheque book, he has placed the President in a situation where the Sword of Damocles hangs above his head. The slightest move in the wrong direction will see the sword fall (in the proverbial sense).
The article adds that, regarding Eskom, Godongwana said the utility continued to pose a significant risk to public finances because it relied on government guarantees to finance its operations.
"Support for Eskom is assumed to amount to R224.6 billion from 2019/20 until 2025/26. Eskom had used R281.6 billion of its R350 billion government guarantee facility by March 31, 2021, with another R7 billion committed. An equity support of R31.7 billion was provided to the entity in 2021/22, with the last tranche of R11.7 billion disbursed on July 1," he said.
The article adds that, according to the policy statement document, in order to enable Eskom to execute its borrowing plan, Godongwana had approved a special dispensation to allow the entity to access additional guaranteed debt of R42 billion in 2021/22 and R25 billion in 2022/23, which fell within its existing guarantee facility.
He said Eskom had made progress in its unbundling plan by establishing a transmission company that was now registered with the Companies and Intellectual Property Commission. The power utility had also developed a new corporate structure and had allocated debt between its proposed electricity generation, transmission and distribution entities.
His final word on the matter at the MTBPS was: this proposed restructuring needs to be approved by lenders. The utility has a deadline of December 31, 2021 to complete legal separation of the transmission unit, with the other two units following in the next 12 months.
More pain for the public
If Government holds firm on its promise of not offering anymore bailout money to SOE's, the public will be expected to dig deep into their pockets.
In an interview with Mybroadband, Eskom Finance Head Calib Cassim, pointed out that Eskom is in desperate need of at least R200 billion to decrease its debt. The utility has funding from the US, the UK and Europe. However, a caveat to this funding is that Eskom uses it to build new projects; the funding cannot be used to fund debt.
The article also added that Cassim emphasised that the funding is not a donation but rather a collection of low-interest-rate loans — something that Eskom cannot justify adding onto its balance sheet while still owing R400 billion. "It's just like in one's personal finances, where one has to make substantial progress with the payment of one mortgage bond before taking out another one; otherwise, you are at risk of defaulting," said Cassim.
The Viennese waltz to find value
This once again points to the fact that 2022 will either see the business rescue of a SOE, or the liquidation of one of these major companies depending on the value that can be salvaged.
When Government separates the sheep from the goats, by placing SOEs that have strategic value on the left and the SOE's that do not have strategic value on the right, the survival countdown begins. Eskom will undoubtably find itself on the side of strategic value.
Eskom has been extremely vocal about the fact that privatisation is not an option, can it be avoided any longer? If we read between the lines of the request to force the public to fund R200 billion in debt, its Nkandla all over again. The only difference is, this time, Eskom is at least being open about the fact that public money will be used to fund historical corruption, and financial mismanagement.
If this comes to pass, Eskom will have to be very stringent about how they manage this process. The public outcry over funding the SAA business rescue almost derailed the process and cast a significant shadow over the value of the company. If the taxpayers are going to bail Eskom out of debt, they cannot pull a stunt like writing off debt worth Billions of Rands like they did with Soweto last year.
As we have seen with SAA's strategic equity partner (which is privatisation dressed in a different suit), the company is held accountable for its actions. Perhaps this is what Eskom needs right now?