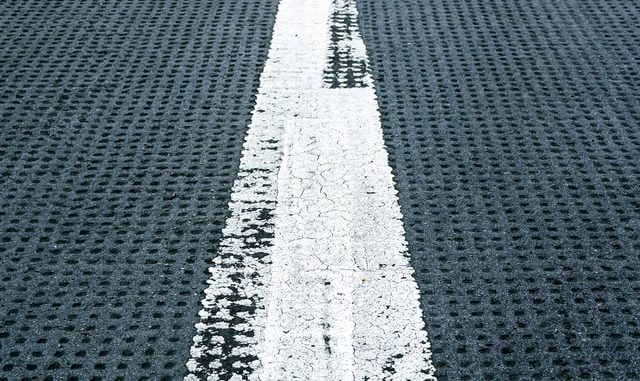 Financial mismanagement, and a declining reliance on a State-Owned Airline, were some of the major reasons why South African Airways was placed into business rescue.
With the business rescue process completed, focus now shifts to the implementation of a business turnaround plan which will hopefully serve the company well and see SAA take to the skies in the near future.
As with everything, the Covid-19 Pandemic has had a significant influence on the industry and has shaped the future of airline travel. These industry changes will no doubt guide SAA's future.
The move to smaller aircraft to achieve load factors
The number of passengers post-Covid has reduced dramatically. Bigger aircrafts can no longer achieve the necessary passenger load factors to be profitable. The logic is therefore to use smaller aircraft to achieve passenger load factors >75% to be profitable.
This is an important consideration in the post-COVID era. International travel has been the hardest hit. As a result, many airlines have parked their aircraft (moth-balled with care and maintenance) or returned leased wide-body aircraft.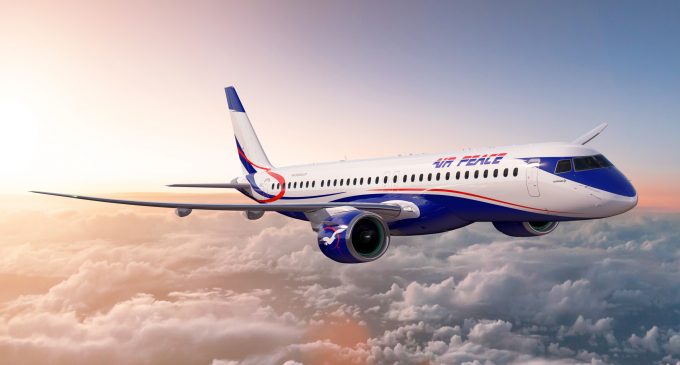 Double-aisle (wide-body) aircraft: two engines vs four engines
Two engines use less fuel than four engines and are therefore more economical. Improved engine reliability has now even made it possible to use two-engine aircrafts for transatlantic flights.
As a result, there is a move away from four engine aircraft. Until recently, the only large quad jets still in production were the 747 and the A380. The A380 needs the additional thrust but the 747 could probably also be a two-engine aircraft if it was designed with the latest technology. The last Airbus A380 ever built took to the sky on 25 March 2021 and most 747 sales are freighters.
The move to smaller wide-body aircraft
There is a move to smaller wide-body aircraft with two engines like the Boeing 787 Dreamliner. Boeing wanted to get the efficiency and range of a larger plane on a smaller plane to exploit the potential of the point-to-point transport model.
The routes would be dictated by bigger destinations that can generate enough passengers to fill the smaller wide-body aircraft like the Dreamliner to make it profitable e.g. long-haul, direct flights (with no stop-overs) from America to Cape Town (10.8m passengers per year – Wikipedia) vs flying to a hub like Johannesburg (21.7 Passengers per year – Wikipedia). Cape Town is probably the only destination in South Africa that is suitable for a wide-body point-to-point flight.
The move to single-aisle (narrow-body) aircraft for transatlantic flights
Single-aisle (narrow-body) aircraft have the added advantage that they are even smaller than the wide-body Dreamliner's and therefore need even fewer passengers to achieve the necessary load factors (seats sold) to be profitable.
Single aisle (narrow body) aircraft are even more suitable for thin routes and can be used to introduce new point-to-point flights, which were not possible before, due to the small number of passengers.
Smaller narrow-body aircraft with two engines that were previously used on Local and Regional Routes have now been improved to fly much greater distances. This allows them to also fly International /Trans-Atlantic long-haul routes, thereby competing with the traditional wide-body aircraft with four engines like the Boeing 747. The new Airbus A319neo (6 850km), A321 LR (Long Range – 7 400km), and A321 XLR (Extra Long Range – 8 700km) can be used to compete with wide-body, long-haul aircraft that fly non-stop. It can match the world's longest flight of 15 715km with one stop.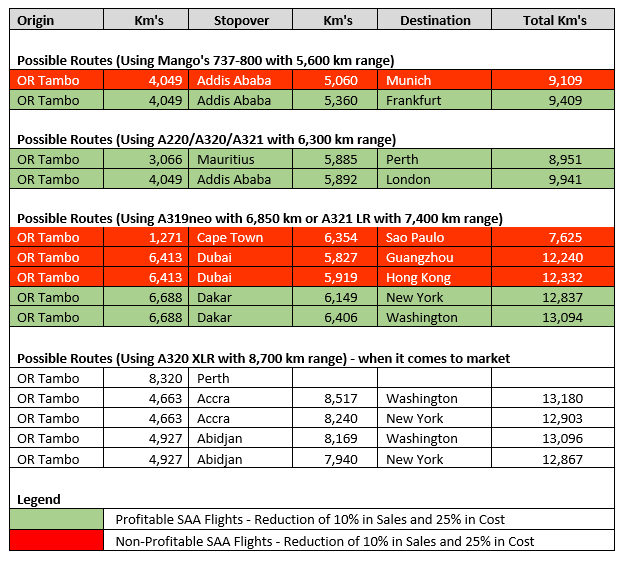 The logic for using one-stop flights as opposed to non-stop flights
A doubling in a plane's speed increases drag by a factor of four, and the power consumption of the engines by a factor of eight. Therefore, for the greatest fuel efficiency, a plane would fly more slowly and over relatively short distances.
See the following extract from Wikipedia regarding Fuel economy in aircraft (Flight distance)
For long-haul flights, the airplane needs to carry additional fuel, leading to higher fuel consumption. Above a certain distance, it becomes more fuel-efficient to make a halfway stop to refuel, despite the energy losses in descent and climb. For example, a Boeing 777-300 reaches that point at 3 000 nautical miles (5 600 km). It is more fuel-efficient to make a non-stop flight at less than this distance and to make a stop when covering a greater total distance.
Very long non-stop passenger flights suffer from the weight penalty of the extra fuel required, which means limiting the number of available seats to compensate.
All of the International Routes operated by SAA can be operated as one-stop flights using smaller, single-aisle (narrow-body) aircraft.
Possible modal shift to airfreight
A modal shift in freight transport, in this case, means switching from trucks, rail, and ships to aircraft. Vaccines are mostly transported by air because it has to be kept at a constant temperature whilst Personal Protective Equipment (PPE) and medical equipment are urgent by nature. Supply chain problems also meant that many components had to be flown in from China and elsewhere rather than using ships, which were also affected by Covid.
The cargo business still does not have enough capacity (April 2021 figures) because 50% of air cargo is normally transported in the holds of passenger aircraft. As a result, there is a direct relationship between passenger and freight capacity. Understanding how passenger demand could recover will indicate how much belly capacity will be available for air cargo.
The move to convert passenger aircraft to freighter aircraft
The A321 freighter is the first in its size category (narrow-body) to offer containerized loading in the belly hold. It has up to 10 container positions in addition to 14 full container positions on the main level.
The A320/A321/A330P2F are passenger-to-freighter conversions. Both Airbus and Boeing have started production lines for converting passenger aircraft to freighter aircraft to cope with the demand for freighter aircraft post-Covid. They see it as a major customer requirement in the future. There is also an A330F Freighter.
Perilous discourse
Industry trends exist for a reason, and it would be a perilous discourse to disregard them. There is a global move towards smaller aircrafts and airlines are looking to diversify their business models by embracing cargo transportation.
Paying attention to industry trends is a vital component in any successful turnaround. Nike noticed the shift towards online sales long before its competitors and achieved its five-year sales target in just one year. The company also realised that it was bleeding money in the manufacturing of golf equipment and dropped major brand ambassadors to focus on its apparel line. Both decisions benefitted the company.
There is also a massive reason why Amazon has recently invested in a fleet of aircraft. Cutting out the middleman and focusing on direct shipping will benefit the company in the future. How far is Wish and Alibaba from following this decision?
Hannes Brits is a Director at Kubu Business Optimization Consultants