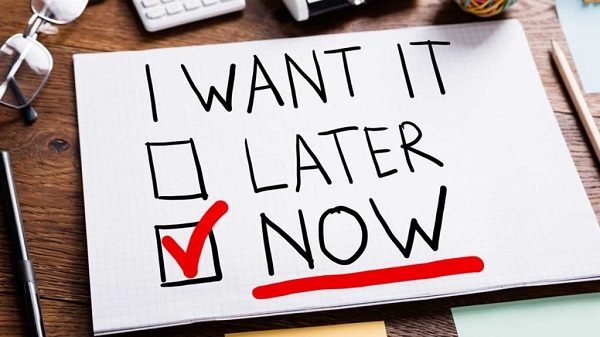 When I was growing up, television was limited to SABC 1, 2 and 3. We had an hour a day called Open Time when we could catch a glimpse of what the rich kids had access to all the time. Only the wealthy could afford MNET.
In 1995, the landscape changed again when Multichoice (owners of MNET) introduced DSTV which was Sub-Saharan Africa's first satellite television offering. Now the rich kids were split down another line, those who could afford DSTV and those who could only afford MNET.
When I look at it now, it seems strange that there was this exclusivity. You hardly find a household these days that does not have satellite television, at least of some description. And with fibre and access to the internet becoming cheaper and easier, there is a significant gravitation to another business model, streaming services.
My thoughts about my childhood were sparked by the news that CNN is ramping up its focus on streaming services as consumers ditch cable television bundles. I suppose the balance between repeat and fresh content has taken its toll.
The evolution of the entertainment industry is worth looking at as this microcosm more than any other is the narrative of the human condition and best explains how consumerism shapes this type of industry. Perhaps it is shaping others?
Cable TV
Cable TV has always been the epitome of entertainment in the US. You had access to channels like HBO and ESPN which could not be found anywhere else. This has where entertainment lived.
I recently read an article which pointed out that the arrival of the new millennium brought with it hopes and plans for the acceleration of advanced services over cable's broadband networks.
As the new millennium got under way, cable companies began pilot testing video services that could change the way people watched television. Among these: video on demand, subscription video on demand, and interactive TV. The industry was proceeding cautiously in these arenas because the cost of upgrading customer-premise equipment for compatibility with these services was substantial and required new business models that were both expansive and expensive.
The article pointed out that lower cost digital set-top boxes that started to become the norm in customer homes in the mid-1990s proved effective in accommodating the launch of many of the new video services. In general, however, more expensive technology would still be required for cable to begin delivery of advances such as high-definition television services, being slowly introduced by off-air broadcast stations as well as by cable networks such as HBO, Showtime, Discovery, and ESPN.
By 2002, the cable landscape largely reflected the findings of a study sponsored by the Cable & Telecommunications Association for Marketing (CTAM). The study showed that roughly two out of every three US households had access to three cutting-edge communication tools: cable television, cellular phones, and personal computers. Digital cable could be found in 18% of US television homes, suggesting an overall digital cable penetration among cable customers in the range of 27%. As for data services, the research revealed that 20% of cable customers with PCs were also using high-speed modems.
The article points out that, today, cable provides video entertainment, Internet connectivity, and digital telephone service to millions of consumers. What began over a half century ago among a few visionary pioneers has resulted in the creation of approximately 800 programming networks viewed by over 93% of Americans. And they provide all of this at incredible Internet Speeds of up to 2 GBPS, with those speeds continuing to climb.
Cable Operators have provided more than $275 billion in infrastructure in the last 20 years and support over 2.9 million jobs.
The rise of the empire
With the rise of the internet, and easier access to connectivity, the rest of the world caught up with the US in terms of entertainment. This gave rise to a new type of consumer who is so obsessed with instant gratification, they refuse to watch repeats, and they refuse to wait for content to appear on cable or satellite television offerings; they want to watch it now!
Of course, this distaste for repeats and delayed content was exacerbated by the Covid-19 Pandemic which put most of the world in lockdown and forced the youth – shock, horror – to live with the entertainment options their parents could afford.
Where streaming services got their business model right is that they charged very little to access instantaneous entertainment options. I recently read an article which pointed out that Netflix reported that almost 16 million people created accounts in the first three months of 2021. That is almost double the new sign-ups it saw in the final months of 2019.
The home entertainment giant's share price has climbed more than 30% in 2020 as investors bet on its ability to benefit from people spending more time indoors.
The article added that Europe, the Middle East, and Africa accounted for the largest number of new members, with almost 7 million new subscribers.
Growth in the US and Canada, which has lagged in recent quarters, also jumped, with 2.3 million new members joining the service, compared to just 550 000 in the final months of 2019.
The article pointed out that Netflix now has more than 182 million subscribers worldwide.
In 2020, Netflix said revenue increased to $5.76 billion, up more than 27% compared to the same period in 2019. Studies in the US and UK indicate that the biggest factor behind this increase was people spending twice as much time watching subscription streaming services such as Netflix, Disney Plus, and Amazon Prime Video – one hour 11 minutes per day on average in April 2020.
The trend was even more pronounced among those aged between 16 and 34, who streamed for an average of two hours each day.
Moving with the times
The youth has become more sedentary, gone are the days where children would spend hours playing outside or running around the neighbourhood. Granted, the world has changed, and the message of the Pandemic has been loud and clear, stay at home and practice social distancing.
The youth have also become more aware of themselves and have a very opinionated sense of their self-worth. This has moved consumerism from being satisfied with what they had, to a need for more focused entertainment, to instant gratification. This move has seen the rise and fall of different business models in the entertainment industry.
Where does this go from here? There is no doubt that streaming services were the biggest benefactors of the Pandemic. The question is, can they sustain this growth once the world returns to normal?
Charles Phiri is an Associate at Indalo Business Consulting