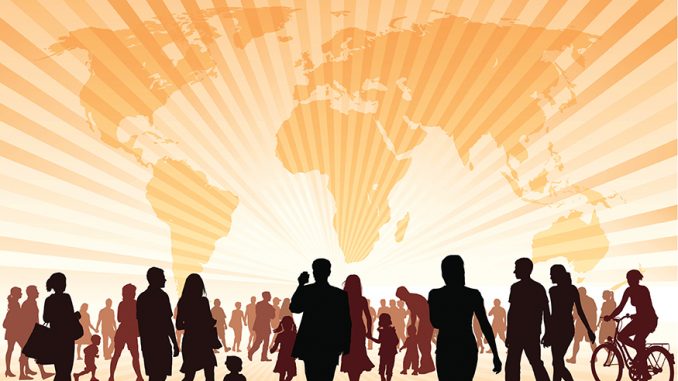 A lot of questions have been asked about whether South Africa is poised for the growth that it desperately needs to overcome the impacts of the Covid-19 Pandemic. The answer is both easy and complicated to discuss.
Over the long-term, three factors determine an economy's growth rate. The first is the size of the workforce. The second is the capital stock, this includes everything from factories to transport infrastructure to communication networks. The final determinant is productivity or how effectively those first two factors can be combined.
This quote from an article about the Chinese economy and its ability to overtake the US really caused me to stop and consider where South Africa is when using the above assumptions as a benchmark. As Business Rescue Practitioners, we are often faced with industrial companies and manufacturers who are in distress. All of the above factors play a key role in the business recovery of a distressed company.
Failing on all accounts
it is sad to say that our ruling party is failing on all of measures mentioned above.
Our workforce will always be reasonably small when compared to global giants. However, given our unemployment statistics, this is not a real constraint on growth. When combined with low productivity rates in capital intensive industries, we really have a long way to go. We are also able to import workers and skilled professionals from outside of South Africa.
Our capital stock has taken a massive hit over the last 20 years. Residential developments do not add to the productive capital stock. Our infrastructure developments have simply not kept pace with the urbanisation of the population. The perilous state of the construction industry (and the level of distress it finds itself in) is testament to this. While the Bakkie Brigade currently adds significant value to our economy, and is keeping families fed, it is not able to undertake significant investments.
A trip into the deep countryside will show how significantly (badly) impacted rural communities have been by urbanisation. Sprawling ghettos of shacks and no service delivery do not add to the capital stock. An external investment drive is critical to begin to address these challenges. However, rural land reform and bringing more capital stock into productive use is even more important.
Our factories are old. Our beneficiation industries are ageing and are in desperate need of upgrades and protection. Our ferrochrome industry is being exported to China a ton of raw chrome at a time. Poor maintenance on rural roads are leaving these roads torn apart. Overloaded trucks are being left unabated to the challenges of the logistics operators.
Perhaps a Cabinet reshuffle could help the necessary investments to start. Eskom is the starkest example of depleted, ageing, poorly maintained and badly managed capital stock.
Urgent attention
Human Capital development also needs urgent attention. We are producing an even more unequal society.
Matriculants from Fauresmith High School (in the Free State) do not have the skills for the digital age and there is no plan to clearly address these needs. Our productivity is low despite the available training and development offerings. Companies are not investing in improving productivity.
Silver linings
There are a few notable exceptions with the mining industry focusing on safety certainly improving its productivity. However, these future strategies are specialised mechanisations and green energy initiatives.
More output, with a lower wage cost per unit of measure, is needed. The industry needs to find a way to create more skills intensive jobs. The mining industry's resource pool is rural by the nature; back to the training and education conundrum.
Back to basics
Perhaps business needs to get back to basics. Working together with Government and development agencies, corporate South Africa needs to focus on developing these key areas:
education and training of relevant skills;
land reform to unleash productive land in rural areas;
improving productivity in all sectors. This will be measured by improving service delivery, not bigger budgets;
fix mining and mineral rights exploitation and recognise the capital intensive nature of the industry. Perhaps we should focus on make the JSE the capital raising hub for mining in Africa?
Finally, develop our high tech research and development business in medicines and artificial intelligence in engineering. Re-establishing our trade schools and TVET Colleges will also give many South Africans a chance to learn a trade.
None of these solutions are easy, and it will take a monumental effort to resolve the deep rooted challenges that we are currently facing as a country.
Robin Nicholson is a Director at Corporate-911 and is a Senior Business Rescue Practitioner