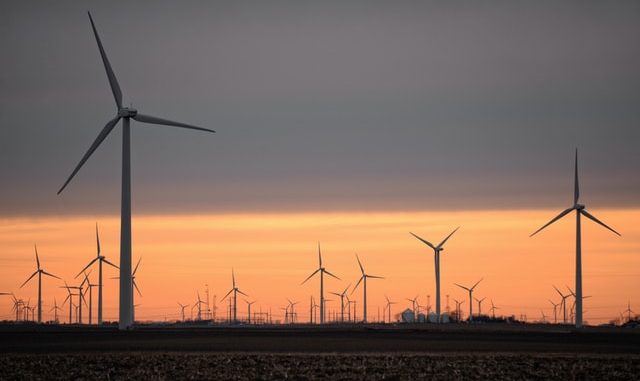 In our previous article, we looked at the challenges that South Africa faces when it comes to economic growth and the country's dependence on State Owned Entities (SOEs). We also showed how Telkom and the South African Post Office saw gaps in the market at adjusted their business models accordingly.
In this article we will look at how to address the major part of South Africa's growth challenge.
Over reliance
South Africa's dependence on fossil fuel technology is what is holding us back. While the rest of the world is pushing forward with green energy plans, that are reliant on renewable energy, South Africa is stubbornly holding on to what we have.
We need to move towards becoming a carbon neutral economy. I recently read an article on the Forbes website which discussed this issue in detail. According to the International Energy Agency, renewables continue to play a bigger role in electricity generation, chipping away at the 60% share that coal and gas currently represent.
"Electricity will be the backbone of the entire energy system," says Gerhard Salge, Chief Technology Officer at Hitachi ABB Power Grids.
Integrating more renewable energy creates a greater need for the world's electrical grids to be more flexible, resilient, and sustainable. Investment in the products and systems supporting those networks, Salge says, is crucial to accelerating this transition towards carbon neutrality.
Key questions
Several key questions need to be looked at when addressing the above issues.
Is there political will to move towards a more stable power grid? The answer to this is both yes and no. Obviously, Eskom is committed to stabilising the grid if it holds onto the monopoly that it has on the market. The no part of the answer comes in when one considers that some of the most stable electrical grids in the world are from markets where there is a diversity of energy suppliers. When competitors are offering the same line product that you are, a lot of time and effort goes into making sure that the product is of the highest quality and is competitively priced. Bringing independent suppliers into South Africa will not hurt the economy, it will force Eskom to take a serious look at their product and their commitment to quality.
Do we have resources to switch to renewable energy? The answer to this is yes. In the Karoo, and the mostly arid Northern Cape, South Africa has a lot of unutilised space that has very little rainfall. This is perfect for solar energy farms. Almost 70% of Vietnam's energy is provided by solar energy and they have a lot more rainfall than South Africa does. Gqeberha (formally Port Elizabeth) is known as the windy city and would be a perfect place for wind farms that could produce ample renewable energy. In Addition, South Africa has a long coastline where we can produce hydroelectricity which can also be produced in the Limpopo river.
Do we have the finances to fund renewables? This is the most pressing issue. Government is already cash-strapped and South Africans are constantly being asked to fork out more money for an already unstable grid.
This is where businesses comes in and presents a surprisingly unique opportunity for growth. Consumers of today are very concerned about the environment and will gravitate towards brands that are focused on investing in green energy and socially responsible actions. Corporates who pour money into these projects will see an influx of new clients.
Where is the future of growth in South Africa? In renewables!
Spectrum focus
Entrepreneurship has been a major cog in South Africa's economic growth story.
It is important to note that consumerism has shifted online. For the immediate future, companies that embrace an online model will be the most profitable. Remember the Nike example that we provided in our previous editorial?
Access to data is something that South Africa has struggled with in the past, and still struggles with today. Cellular providers offer data packages, as does Telkom. However, these data prices are so expensive that they are overpriced for the amount of data that an aspiring entrepreneur who runs a small business needs. Government has recognised this and there is currently a court case which may compel cellular providers to reduce their data costs in future. Government is also planning to finally migrate from analog to digital which would free up significant amounts of spectrum which could be used to provide Government subsidised data. This would make South Africa a major continental player in the Gig Economy.
The final moves that need to take place would be to decrease the red tape that currently prevents entrepreneurs from starting a business. In Rwanda, it is possible to apply for an electrical clearance certificate for a business in the morning and get the certificate that same afternoon. We need this kind of innovative thinking that would enable entrepreneurship.
Charles Phiri is an Associate at Indalo Business Consulting