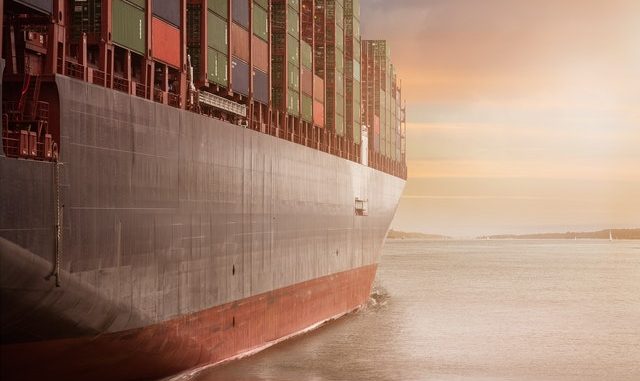 Many believe that 2022 will be a year of growth and prosperity, and while this may well be the case, retailors will have to deal with a fresh round of delays and the compounding effects of the global supply chain crisis.
Like the Covid-19 Pandemic, the supply chain crisis is showing no signs of dissipating any time soon. I recently read some interesting articles published by the Guardian which points out that this particular crisis is far from over.
Swings and roundabouts
The first article I read points out that, although there are signs that some bottlenecks are easing, the onset of the Omicron Covid variant could lead to new shutdowns, sending another disruptive spasm through the global system.
The gravest appears to be an outbreak of Covid this week in the Chinese manufacturing hub of Zhejiang, which is home to the world's largest cargo port, Ningbo-Zhoushan. Tens of thousands are in quarantine under China's strict zero-Covid policy and some local authorities have urged workers not to travel home unnecessarily for lunar new year festival in February. Further supply chain disruption is a significant possibility, economic analysts at Capital Economics said in a note.
the article adds that industry experts and economists believe the problems could persist as the finely calibrated network of world trade, already weakened by months of shipping backlogs, labour shortages and geopolitical tensions, remains discombobulated.
In Britain it's alcohol, in Canada it's maple syrup, while in Australia it's a crucial additive for diesel trucks, and in New Zealand it's brown sugar. These are just some of the many shortages affecting consumers and businesses around the world as industry experts warn that the supply chain crisis prompted by the coronavirus pandemic could last for many more months and even up to two years.
Absorption limits
The article points out that Maersk, one of the big three shipping companies, said the worst delays were still on the US west coast where ships were waiting four weeks to unload due to the lack of workers on land.
This creates a chaotic ripple effect around the world with ships locked into tight deadlines and a glut of containers in some ports in the US and Europe, but not enough in ports throughout Asia.
With winter, year-end holidays in North America and Europe, Chinese New Year in Asia, the already stretched supply chain will get even further stretched as workers, truckers and terminals are off for holidays, a Maersk spokesperson told the Guardian.
Normally we can absorb these seasonal impacts fairly quickly, but when already stretched, it just becomes a multiplier. We do not see major improvements as long as we have line of sight, which is into 2022 … Very likely that it continues thereafter and for North America even longer.
The article adds that shipping accounts for the movement of at least 90% of goods around the world and the cost of transporting things by sea has rocketed in the past year. For example, the Drewry world container index measuring the cost of moving a 40ft container is 170% higher than it was a year ago. The price on some particularly in-demand routes such as Shanghai to Rotterdam has increased by almost 200%. In the case of the Rotterdam to New York, the cost has risen by 212%.
Source locally and stretch inventory
I also read an article by Business Insider which provides some good advise on how companies can successfully navigate these persistent challenges. Insider spoke to two experts, Joe Stefani, president at Desert Cactus, an e-commerce consumer products company on Amazon, and Chad Epling, CEO of Mamenta, an Austin-based e-commerce platform, about the ways brands can navigate supply chain issues in the new year:
Stretch inventory.The article points out that, according to Stefani and Epling, retailers should build up their inventories so they won't go out of stock on marketplaces. "If a business usually keeps two months of inventory on hand, it would be wise to increase to three, four, or five months," Stefani told Insider;
Source locally.The article adds that Epling suggested retailers should look into sourcing products and materials locally in countries where they are experiencing supply issues. Brands should do this is by spending time understanding where materials are sourced, where things are manufactured, and finally where the company has inventory. Once the organization is clear about where the stock is, they can assess what markets and cross-border markets they can work with, Epling said. "This optimizes business within the current and future logistics constraints," he added;
Debut alternative products.The article points out that, according to Epling, brands should launch alternative products that fulfil or closely match the same needs as products that may no longer be available; and
Use more factories.Due to factories' capacity limitations in some countries, Stefani said it's time for retailers to start looking at adding more factories to the mix or search for factories in other countries. For example, "some countries, such as China, are having issues with power supply in addition to mass closures of factories due to COVID-19, which is causing production delays," he said.
Tailored advice
As business rescue and business turnaround professionals, we need to tailor the advice that we provide clients with these suggestions in mind.
This may come in the form of informal restructuring which may produce an increased demand for ongoing advice. This means that we will become consultants that work with clients over longer periods of time. Perhaps the days of triage, while important, may take a back seat to long term sustainable growth.
There is a bright future ahead for South African retailors provided that they can align their businesses appropriately, taking the necessary risks to successfully address the challenges caused by the supply chain crisis and listening to good advice.
Robin Nicholson is the Director of Corporate-911 and is a Senior Business Rescue Practitioner.