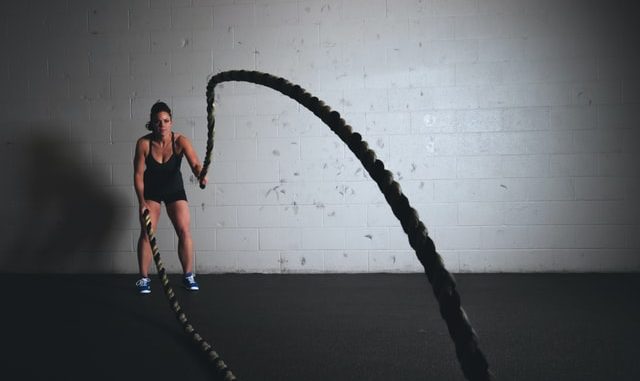 In this, the last article in the series by the Gordon Brothers, we take a look at the Pandemic and how it has caused major shifts in the retail markets. While the statistics are American, there are some global trends that are focused on.
The pandemic is driving profound changes in retail behavior. More than three-quarters of Americans have tried new brands, stores or shopping methods during the crisis. Most who tried new methods intend to continue using them for at least part of their shopping.
As we discussed in What's in Store for Post-COVID Retail and The Ails of Retail, the pandemic has been taking a toll on companies that were previously facing hurdles such as high debt loads, secular shifts away from core offerings and slow progress toward digital sophistication. By contrast, companies with products that support new pandemic-era habits have been seeing revenues spike.
In this article, we analyze segments where sales have shifted sharply, including home improvement, sporting goods and pet products.
The article is part III of a series examining the pandemic-era landscape to understand issues important to the retail sector, such as whether trends constitute secular shifts or short-term changes. Part I takes a closer look at the dramatic increase in e-commerce. Part II considers trends affecting essential-goods providers and discounters during the pandemic.
The new normal
The pandemic has changed what Americans do with their free time, where they spend their days and how they spend their money. While estimates have varied, a May 21-29 Stanford University survey of 2 500 US residents found that 42% of the US labour force were working from home full time, 33% were not working and 26% — primarily essential service workers — were working at their business' premises.
Longer term, a key question is what proportion will continue working from home after the pandemic. Numerous surveys have addressed this. One, by the Federal Reserve Bank of Atlanta, predicts 27% will work from home at least one day each week and remote working days, as a percentage of all working days, will triple from 5.5% to 16.6%.
These remote workers are primarily higher earners. When weighted by 2019 earnings, the Stanford study found at-home workers accounted for over two-thirds of the nation's economic activity in May. Nearly 60% of workers with a four-year college education worked from home, compared with fewer than 25% of those with a high school degree.
The shift represents a major, rapid transformation in lifestyle and personal environment for most Americans. During the pandemic, people have few alternatives to spending time at home. Vacations have been cancelled or moved closer to home. Families are isolated from one another and are looking for ways to keep busy, stay active and endure the challenges posed by the crisis. Despite soaring unemployment and an economic crisis, high earners with new habits have fueled strong revenues for companies with products serving the new reality. Among those benefiting from the trend are home improvement, sporting goods and pet products retailers.
Home improvement
Confinement spawned a rash of do-it-yourselfers commencing home improvement projects, leading to increased demand at companies such as The Home Depot Inc. and Lowe's Companies Inc.
These companies had developed advanced digital platforms before the pandemic, allowing them to meet the boom in online orders, but in-store sales rose too. Home Depot expanded its operating hours from 18:00 to 20:00 to address end-of-day bottlenecks. For the second fiscal quarter Home Depot comparable store sales rose 25% and Lowe's U.S. comps increased 35.1%.
Sales of building materials and garden equipment remained elevated during the lockdown in April and soared 12.8% in May, 24.8% in June and 16.3% in July. This could signal that homeowners believed their property urgently needed upgrading to contend with the demands of confinement. Or perhaps excess free time led people to finally tackle long-delayed projects. On aggregate, sales were up by $27 billion from March through August.
In contrast, home furniture sales fell sharply and have been slow to recover, although not for all retailers. Following implementation of stay-at-home orders in March, online furniture retailer Wayfair experienced strong demand for work-from-home necessities such as desks, office chairs, as well as basic cookware and other kitchen items. Its US net revenues were up 82.5% YoY in Q2.
At-home sports gear
The at-home requirements have kept sporting goods stores afloat — especially those with rich online platforms.
Sporting goods sales were up 8.9% for March through July, despite a 30.6% drop in April. Without team sports or fitness clubs, demand for home-friendly equipment ratcheted higher and boosted online sales at stores like Dick's Sporting Goods. Dick's online revenues shot up 110% in Q1 (ending May 2) and 194% in Q2 and accounted for 30% of total Q2 sales, compared with 12% in Q2 2019. Though overall same-store sales fell 30% due to store closures and reduced customer traffic in Q1, they increased 20.7% YoY in Q2.
Workout gear such as dumbbells were highly sought after. Sporting goods retailer Play It Again Sports sold about 90% of its free-weight inventory in a matter of days, according to a March news article. Even the factories are backed up and out of everything as well, Play it Again Sports management said. Also, big-ticket exercise equipment have become more in demand due to lockdowns. Peloton Interactive revenue increased 66% in its third fiscal quarter (ending March 31) and 172% in Q4, while paid subscribers grew 113% YoY in Q4 to 1.09 million.
Of course, sporting goods stores with more developed direct-to-consumer platforms, such as Nike Inc., have been better able to offset topline weakness from store closures. For its fourth fiscal quarter ending May 31, approximately 90% of Nike brand stores across major geographies were closed for about eight weeks, but the hit to revenues was moderated at a 38% decline. In the quarter ending Aug. 31, revenues were flat (on a currency-neutral basis) on reduced foot traffic. These results included 79% growth in Nike Digital in Q1 and 82 percent in Q2. Nike said it expects its business to reach 50% digital penetration.
Like all brick-and-mortar retailers, sporting goods stores have had to fund additional labor and safety costs. Dick's was one of many retailers shoring up liquidity due to pandemic-related costs; Dick's expanded its revolving credit facility by $255 million and drew down $1.4 billion in response to the pandemic. Nike issued $6 million of senior unsecured notes, increased its commercial paper program by $2 billion and entered a new $2 billion revolving credit facility, although no amounts were outstanding under the facility as of May 31.
Pet products
Consumers are spending more money on pets while at home. Pet adoptions have increased during the pandemic. Shelters have been describing themselves as empty or nearly empty and breeders have reported waiting lists through 2021 for new pets. According to a Nielsen survey cited by USA Today, 20% of respondents said they had adopted at least one dog or cat between March and July, up from 5% for the same period in 2019.
Stores such as privately held PetSmart and Petco Animal Supplies— the country's first- and second-largest pet retailers, accounting for just under 20% of US pet merchandise — have experienced an upswing in curbside pickup sales. PetSmart and Petco were deemed essential businesses, partially mitigating the impact of COVID-19 on other brick-and-mortar stores. But the real action has been in digital. Chewy.com, which is majority-owned by PetSmart, reported 47% YoY growth and gross margin expansion of 190 basis points to 25.5%.
Conclusion
The pandemic, of course, is expected to end eventually. In the meantime, old habits have been broken and new ones are being formed.
Some, but not all of these habits will stick. Retailers are challenged to maintain operations amid the pandemic and attract today's homebody consumers, more than 65% of whom say they will continue various newly acquired at-home habits after restrictions are lifted, according to the McKinsey study.
While it is difficult to generalize, it is reasonable to believe the sectors discussed in this article will all reap long-term benefits from these new habits. People who embarked on a complex home-improvement project for the first time may have acquired the skills, confidence and basic supplies leading to future projects and additional purchases.
Many people who formerly worked out at a gym may continue to exercise at least sometimes at home and will buy equipment to support that. And pets will continue to need food and supplies for as long as they live, and first-time pet owners may become long-term ones. The challenge will be for companies to calibrate their offerings to long-term consumer desires, without assuming demand levels stoked by pandemic-driven lifestyle shifts will endure.