With the challenges that South African Airways had to deal with, one would be tempted to think that it was the only global airline that was financially distressed.
This is not the case, Kenya Airways – one of Africa's premier airlines – faces a turnaround plan which was a condition of a financial bailout that the airline received from international funders. Japan Airways and Emirates Airlines both posted financial losses for the first time in their history and many state-owned airlines are now being sold to private investors as the momentum towards private (independently) run business models gain momentum.
Reimagine your business
For airlines, the biggest challenges is finding a way to replace what was once a very profitable stream of business. Business travel will take longer to recover. And even then, we estimate it will only likely recover to around 65% percent of pre-pandemic levels by 2025. Remote work and other flexible working arrangements are likely to remain the norm post-pandemic and people will take fewer corporate trips.
Travelling for pleasure will also depend on whether you have been vaccinated or not or whether you live in a country that is currently on a Covid-19 Restriction List.
Many airlines have turned towards adopting a hybrid model of leisure and business travel as the one revenue stream and cargo transportation as an additional revenue stream. Aircrafts that would not be filled for long haul flights on a regular basis are being converted into cargo aircrafts as the demand for global shipping increases.
Demand driven change
A recent report by the International Air Transport Association (IATA) points out that Global air cargo volumes climbed further in April amid a V-shaped economic recovery and broadly supportive conditions, and despite the lack of capacity. Indeed, industry-wide cargo tonne kilometres (CTKs) were up 12.0% in April 2021 compared to the same month in 2019. This strength partly reflects a weak month of April 2019, when the industry was affected by the US-China trade dispute.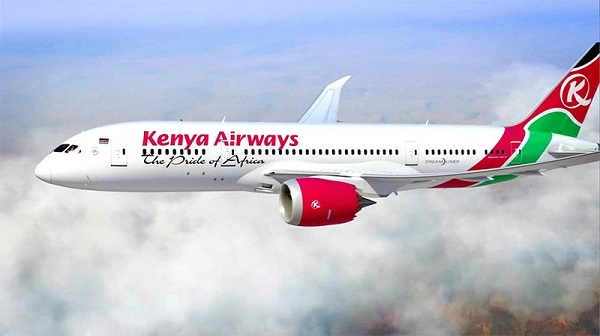 After stripping out fluctuations caused by seasonal patterns, air cargo displays a steep upward trend, started when strict lockdowns were lifted in May 2020. Seasonally adjusted (SA) volumes rose 4.0% month on-month in April, the highest growth rate since September 2020. SA CTKs are now around 5% higher than the pre-crisis August 2018 peak.
The strong rise in demand for transportation benefits air cargo as well as the other modes of transport such as container shipping. This increase had not been fully anticipated, and with the problems caused by insufficient capacity, COVID control measures at trade hubs and generally disrupted supply chains, is creating tensions in global trade.
African demand
Airlines based in Africa posted a fourth consecutive month of growth at or above 25% versus 2019.
Indeed in April, their international CTKs rose by 30.6% compared to April 2019. This is mostly driven by CTKs flown on routes between Asia and Africa, which have not been significantly impacted by the pandemic.
What does this mean for South Africa?
SAA is one of the oldest airlines with a market share on the continent and South Africa does possess some of the best industry skills on the continent. In terms of a gateway into Southern Africa, South Africa is well positioned to cater for the increased global demand when it comes to shipping cargo. It is a matter of readjusting business models to cater for current demand.
Charles Phiri is an Associate at Indalo Business Consulting