While business rescue is an important exercise in saving a company from possible financial ruin, it is only a triage to address the immediate challenges that the company faces. A true test of the company's long-term sustainability is the successful execution of a well thought out turnaround plan.
The truth of the matter is that a lot can go wrong during the implementations of these plans. As one highly skilled BRP recently put it: we are now seeing well run companies facing financial distress because of forces outside of their control. This means that the disruptive force of the current paradigm is very far reaching.
This is being felt on a global scale. While disruption does exist, there are some success stories that we can turn to as well. Below are some of the successful turnarounds that where recently implemented in the US.
Best Buy
"Poster child" might not be a strong enough term to describe what Best Buy means to retail turnaround lore. The electronics retailer may be closer to a patron saint. It is the company others look to for guidance, if not salvation itself.
Best Buy's sales declined in four out of the five years between 2013 and 2017, while comparable sales were negative or grew less than 1% in that time. As then CEO Hubert Joly told Bloomberg Businessweek last year, "Everyone thought we were going to die."
Since 2017, sales have been increasing, to $42.9 billion in its most recent fiscal year. The retailer has successfully answered Amazon and other challenges of the day by building out its omnichannel capabilities and focusing on services. The company has also held down prices, invested in its employees to boost its customer service, saved $2 billion in costs since 2013, partnered with Apple on repair services, dived into home fitness tech and home medical devices, and spent $800 million acquiring its way into healthcare services, among other moves. Sales have slowed this year, and the company had to lower its guidance on tariff woes, but the growth trends are still positive.
In April, the retailer named its strategic transformation officer and CFO, Corie Barry, as its new CEO following Joly's transition to executive chairman of the company's board. Barry, who has served in various financial and operational roles at Best Buy since 1999, shows no signs of letting up on the gas. Since taking over, she and her team have unveiled a plan to hit $50 billion in sales by 2025.
"Best Buy's transition has been very remarkable," said Bruce Kaser, head of equity research at New Generation Research. "Not only have they made a number of changes to the cost structure and so forth, but they've really transformed themselves into being at the leading edge of omnichannel and service, and really all the trends that have made retailing continue to be relevant for people."
Cantalupo pins Best Buy's strong cash flows relative to its debt as giving it a strong advantage in effecting a lasting turnaround. "You might have a vision, but if you don't have the other two things [i.e., strong cash flow and balance sheet], you really can't invest in a turnaround," he said. "And that's what I think hurts a lot of companies."
Target
In February of 2017, Target placed a big bet on its future after sales had declined the year before. Executives unveiled a plan to speed up investment in the company's stores, digital infrastructure, private label brands, wages and prices. In a year when Amazon was the byword for retail's present and future, the investments into Target's physical operations seemed counterintuitive to Wall Street, even if they made perfect sense to Target executives. The company's stock fell more than 10% on the announcement. As CEO Brian Cornell later recalled to Fortune, one investor asked him that day, "'Brian, how long do you think you'll be in this job?'" 
Cornell still has his job, and this year Target is posting quarterly numbers that are the envy of the industry. Credit has gone to its past investment blitz. As Moody's Vice President Charlie O'Shea said of the mass merchant's Q2, "Every measurable demonstrates continued acceleration and validates the company's strategic shift articulated in February 2017, proving that short-term pain can generate long term gains if the strategy is well executed."
And Target is another example of a company that was already fairly healthy financially being able to engineer a turnaround thanks to that health. "Other than investors abandoning the stock, the company was not fundamentally in any real balance sheet problem, and that gave them years to turn around," Kaser said.
Walmart
Walmart's appearance on this list may well be both comforting and depressing to smaller, distressed retailers looking to turn things around.
Comfort in that even the biggest, strongest retailers can find themselves against the ropes. While Walmart — not to mention Target and Best Buy — were not anywhere near facing imminent existential problems, all of them faced troubling sales trends that signaled retail malaise. But Walmart was able to shift gears so ably in part because it was so big, with lots of money to throw at its problems.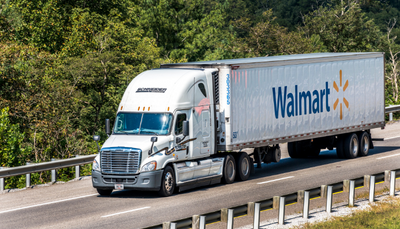 In the middle of the decade, top-line sales at the retail giant's US business had stagnated, while comparable sales declined or barely ticked forward and operating profit wavered. Walmart responded by ploughing money into its stores, employees, technology and digital platform, including through the acquisition of Jet.
Cantalupo noted Walmart's tepid and negative comp sales early in the decade, a period also marked by Amazon's rapid ascendance. "And what did Walmart do? They either could have continued to cede market share … or you fight back," he said. "Walmart did one of the smartest moves: They invested in talent and technology. And to turn around a ship of that size is not easy."
Even for a retailer Walmart's size, though, no turnaround is fully secure. Multiple media outlets have reported internal clashes over the company's spending on its e-commerce unit, which has already sold off one recent acquisition in ModCloth.