One of the main ambitions of every business owner is to build their brand into an instantly recognizable, global powerhouse. However, the reality is that very few companies actually achieve this.
It is particularly tough for South African brands. We do not have the mass consumer markets that the US and China have, and our economy faces significant challenges which has had a significant impact on discretionary spending. So even if we had a mass consumer market, unless you are selling something that doesn't fall into the luxury item category, your challenges are compounded.
Then there are challenges that can be detrimental to your brand. The Steinhoff saga was so significant that the brand is only now starting to find its footing again. And if we are being honest, if there was another power producer in South Africa, what level of trust would there be in Eskom following its frequent rounds of loadshedding?
All of these challenges are significant contributors to financial distress. This – in itself – can also cause significant damage to a brand. How do BRPs go about the (painstaking) process of rebuilding a brand after it has been compromised? I recently read an interesting article on the Entrepreneur website which provides six sage pieces of advice from Coca-Cola on how a company can go about building a legendary brand.
Perseverance
The article points out that the first step is perseverance, without this key quality you will not be able to achieve your goals.
The article adds that this is why, despite its great success and status as a market leader, Coca-Cola runs both advertising and public relations campaigns all the time, in all seasons. You know that you must not waver if you want to stay top of mind in this market, but you will not see the fruits of your labour from one day to the next, you have to be persistent, and patient allowing your company to attain and then retain its elevated status.
This is particularly important in a day and age where marketing is becoming increasingly regarded as a frivolous expense. They may not cut back on their marketing budget altogether, but important functions such as digital marketing do not receive the resources that it deserves.
Values
The article adds that another aspect behind Coca-Cola's success is that it has been true to its values. These values are reflected in its advertising and marketing actions which keeps the brand consumable. Regardless of changes in society or in the media, Coca-Cola's key messaging revoles around happiness, respect and family unity.
Every company develops a mission, vision and value statement when they are founded. It is amazing how often these are non-tangible ideas. This may serve the company well, but may prevent it from becoming a global brand.
When dealing with a distressed company, BRPs need to sit with distressed business owners and walk them through their mission, vision and value statements while keeping the following in mind: what should the consumer think, feel, and do.
Ideally, a mission, vision and value statement should always be actionable.
Total knowledge of the market (market intelligence)
The article adds that, to achieve mass penetration, a company must study its likely success in this market and its likely consumer demand.
The article adds that, even then, there will always be a degree of risk that you must be willing to absorb to move forward.
This is something that companies spend a lot of time, energy, and budget on. It also transcends customers. Companies are always analysing their competitors and mirroring their actions. If the
ProShop has a sale, the Golfers Club also has a sale. There is also no coincidence that schools have open days at the same time.
Go to the Oriental Plaza in Fordsburg, Johannesburg, and you will see market intelligence in action. Most of the businesses in the Plaza (as it is affectionately known) are family run. The younger generation work in the shop learning the ropes, the older generation manage the businesses while the retired generation spend time sitting outside the shop scouting what goes on in other businesses. When are they having sales? What times are their busiest time of the day? What products are consumers buying?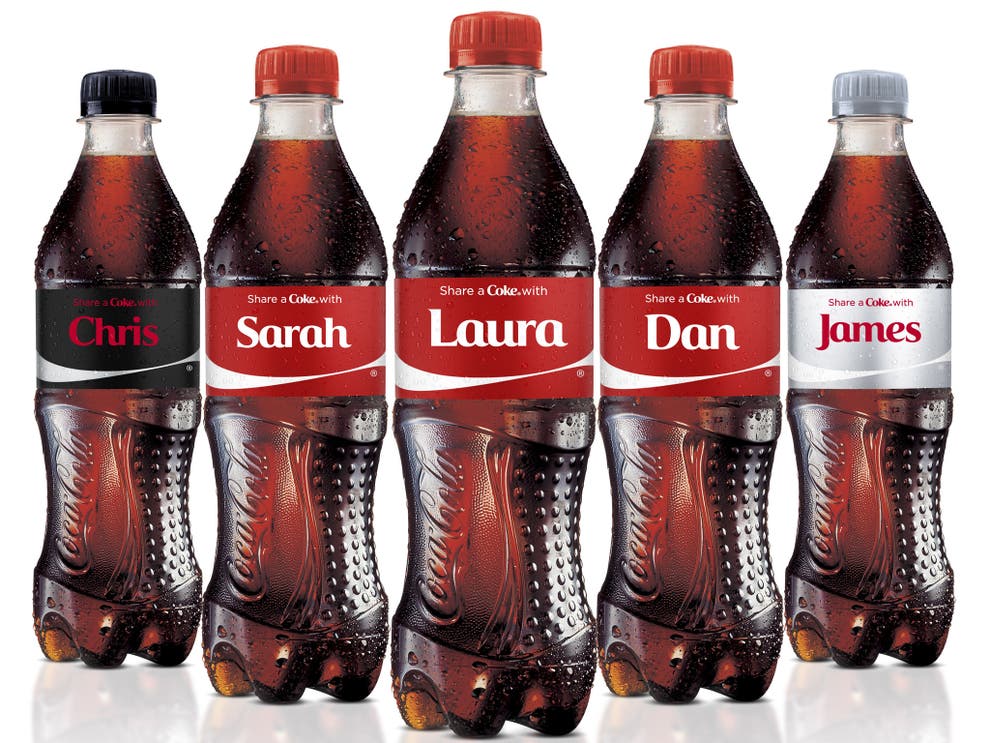 Include an emotion
The article points out that, when launching a product, it must be accompanied by an emotion, emotional connection almost always supports improved market success.
Coca-Cola campaigns stand out for creating experiences and for exclusively targeting a group of people. And despite being one of the largest companies in the world, consumers always feel special when buying their products.
We are all familiar with the Coca-Cola Christmas campaigns and their success. However, one of the most successful Coca-Cola campaigns was: Share a Coke with… it was a simple campaign where the company put names on cans and bottles. The public rushed out to gat their hands on a can or bottle of Coke (or both) that had their name on it. The campaign proved to be so popular that Coke launched a website where you could order a 200 ml promotional can with your name printed on it.
African names can be tricky for those unfamiliar with how to pronounce them, which meant that Coke went a step further and printed the syllabic pronunciation of the name on the can or bottle, expanding the campaign's inclusivity.
Storytelling
The article points out that companies should create a story behind the product to make it more attractive to consumers.
The beginnings of Coca-Cola (as a medicine for stomach pains) and its almost lucky invention are both anecdotes that consumers love. A great idea or an incredible opportunity can come from anywhere.
An unmistakable image
The article points out that you should be able to bet on the image of your brand. Create a logo that is a distinctive, a unique packaging (such as a glass bottle) and a slogan, so that customers begin to become familiar with these specific images and they remain in their memory.
The Coca-Cola logo is recognized anywhere in the world and the brand image has worked so well that even the Santa Claus prototype (white beard, red suit) was invented by the company for a Christmas campaign.
The role of the BRP
So where do BRPs fit in?
As masters of strategy, BRPs can help to create an actionable plan that their clients can use to optimise their recovery efforts. There are a lot of examples in the world around us about how effective these campaigns can be and how companies can benefit from focusing on these six simple steps.
If there is one major lesson that we can learn from Coca-Cola, it is that marketing is something that should never be ignored.