We have been focusing on the abysmal state of South Africa's State-Owned Entities (SOEs) throughout November, asking whether they are closer to financial distress than Government, or the leadership of these entities, care to admit.
What prompted this series of articles was one of the most intensive bouts of loadshedding that the country has experienced since the practice was introduced in 2008. Not only is Eskom facing R400 billion in debt, but it is now trying to manage its strategic assets which are on the brink of collapse. This was highlighted in an article published on 5 November.
Then, on 10 November, Turnaround Talk published an article focused on Transnet and the challenges that the SOE has faced since the onset of the Covid-19 Pandemic. Transnet is no stranger to facing challenges. When I started my journalistic career at the Mining Weekly in 2007, the topic of discussion at every single Transnet results presentation was how the company planned to address the capacity issues and logistical bottlenecks that it faced. A key opinion piece written by two Directors at Fluxmans Attorneys recently made a statement that most people in South Africa believe to be true, that the SOE has effectively been derailed.
To understand the calls and predictions that 2022 will be the year that an SOE will face financial distress, one needs to go back to 2020 when South African Airways (SAA) was placed into business rescue and received a lot of media attention. The South African public now know a bit more about financial distress and the remedial action that is necessary to address this. The public can put two and two together to see that at least one SOE, possibly two, are going down the same route.
A tough disciplinarian
Government funded some of the bill to get SAA out of the quagmire that it found itself in. However, it was adamant that SAA had to find a strategic equity partner who would help fund the shortfall. Despite this the Takatso Consortium has, to date, been very reluctant to willingly hand over the funding that they committed to. Through their discovery of the SAA business model (To understand it better), Takatso is also probably assessing whether SAA is fully committed to the remedial action that is necessary to turn the company around.
The SAA saga, and Government relenting to the calls to provide some form of funding to SAA's plight began the chorus of many other SOEs who pointed out well if SAA can get funding, why can't we?
Like the tough parent that the public has been urging Government to be, Finance Minister Enoch Godongwana read the riot act in his first Medium Term Budget Policy Statement (MTBPS) and pointed out that Government will no longer be supplying any bailout money to failing SOEs.
Godongwana's rhetoric while delivering the MTBPS left nobody in doubt about the road going forward. The country's fiscal framework does not include any additional support to SOEs which have continuously shown themselves to be in a poor financial condition with their operational performance remaining a large contingent risk.
That's not to say that Government is going to jettison SOEs that have strategic value. This was also made clear by Godongwana. Going forward, the restructuring of SOEs, informed by an assessment of their strategic relevance, will be a priority.
We know about the plan to restructure Eskom into three separate operating units. But what is in store for the other SOE's? which one will walk to proverbial Green Mile? I leave my thoughts and score cards below.
Out of luck, out of time, out of chances
A recent article points out that the South African Post Office has told Government that without a R8 billion medium term bailout, the company won't survive.
The News24 article points out that, according to the Post Office's 2019/20 annual report and financial statements, the Post Office incurred irregular expenditure of around R200 million, as well as fruitless and wasteful expenditure to the value of R26.5 million.
The article adds that, according to deputy communications minister Philly Mapulane said the Post Office only achieved six of its 17 key performance indicators in the 2019/20 financial year. The department called for weekly meetings between the ministry and the Post Office for updates on the performance and other ongoing challenges.
"As a ministry, we are not satisfied with the level of progress and the irregular and fruitless and wasteful expenditure. We have engaged with the entity and requested that they demonstrate that areas requiring investigation have been investigated with remedies and consequence management," Mapulane said.
What strategic value does the Post Office still have? Emails have all but killed the company's existing business model. The Post Office made a smart decision to allow the public to renew their vehicle licenses at almost every outlet. This was dealt a heavy blow by Covid. With the public now able to renew these licenses online, and the ability to pay bills at supermarkets, the only reason to go to the Post Office is to receive grant payments.
Strategic value: none
Chances of financial distress in 2022: 8.5/10
Without privatisation, there is little that the Post Office can offer in terms of value. Liquidation may be the only outcome.
Trudging along
While SAA was going through the business rescue process, the South African Broadcasting Corporation (SABC) realised that the company needed to make some serious interventions before it was also placed into business rescue. This came in the form of a massive retrenchment drive.
The company recently told Government that there needs to be some policy changes to help the company with its turnaround effort.
Out of all of the restructuring among SOE's the policy changes that will benefit the SABC are the most advanced. Government has provided a set date for the country's migration from analogue to digital, with this move designed to free up massive amounts of spectrum which could be used to provide internet connectivity to aspiring entrepreneurs.
Another intervention would be policy allowing the SABC to implement a Household Levy on South African households as opposed to the collection of TV Licences. This would seemingly include a levy for having streaming services such as Netflix and Amazon Prime.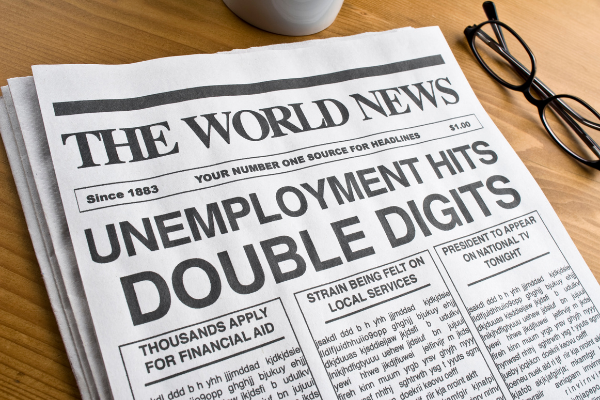 The SABC does hold strategic value in that, not only is it a public service broadcaster and some peoples only window to the world around them, the company has a strong educational component which cannot go to waste.
Strategic value: a strong case can be made that the SABC does hold some strategic value.
Chances of distress in 2022: 7/10. This however could be upgraded to 8/10 if policy isn't put in place to increase the company's cashflow.
The SABC can benefit from onboarding a strategic equity partner (privatisation in a different suit), but this is not vital. The company should be able to avoid liquidation but could benefit from an independent business review.
All aboard the diversification train
Regarding Transnet, I encourage readers to follow the link provided at the beginning of the article.
What has happened since then is that News24 published an article which pointed out that the rail network is significantly underused and that 60 million tons of cargo could be moved off the roads if private operators were allowed to use the network. This is a prime example of how privatisation can benefit the country.
Strategic value: Transnet does offer strategic value. Allowing private operators to access the network is perhaps the first step to finding a strategic equity partner that would benefit the company.
Chances of distress in 2022: given the recent publicity surrounding Transnet's situation, the likelihood that the company will face financial distress in 2022 is between 8 and 9/10.
Transnet is possibly too important to fail. It probably won't be liquidated and if the rumours from within the company are to be believed, a strategic equity partnership is immanent. Transnet will benefit significantly from an independent business review, lets hope that this is a condition of any strategic partnership.
Wasteful expenditure
As we have seen with SOE's in the past, wasteful expenditure is the three-ton elephant in the room.
The Post Offices wasteful expenditure is outlined above. The SABC's wasteful expenditure wasteful expenditure dropped from R297 million in 2020 to R199 million in 2021. More concerning is irregular expenditure dropped from R202 million in 2020 to R111 million in 2021.
Why, in 2021, are we still dealing with wasteful and irregular expenditure that amounts to millions? Have we not learned the lesson from the Steinhoff Saga when it comes to ambiguous financial reporting? Or are significant punitive measures reserved for other companies and not SOE's?
An independent business review will add significant value to these SOE's and Government has shown that it is more willing to follow the advice that is given to them. If these SOE's go through the independent business review process, they can avoid financial distress. However, is there a will to initiate this process?