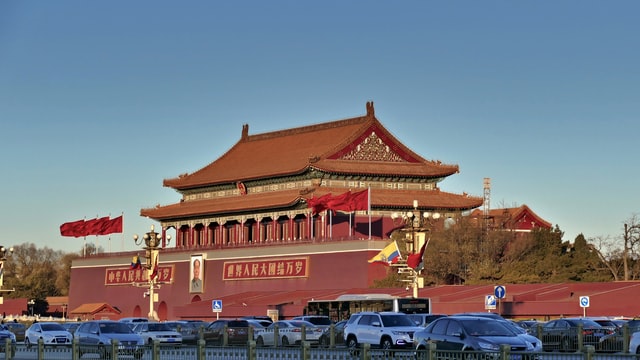 As the rest of the world tries to recover from the impact of the Covid-19 Pandemic, there are a lot of countries that are turning to construction projects to boost their economy.
The good news for South Africa is that the majority of these countries are found in Asia who are key trade partners with South Africa. This means that, in the future, there will be increased demand for South African steel as these projects are rolled out.
Big movers
A report by the Gordon Brothers points out that the global construction market is predicted to grow 9% in 2021 over 2020 (according to the "Construction Global Market Report 2021: COVID-19 Impact and Recovery to 2030," published by GlobeNewswire in March 2021). This growth is the result of rearranged operations and the easing of COVID-19 restrictions including social distancing, remote working and supply constraints.
The Asia Pacific region is the largest construction market, accounting for 42% of the global market in 2020. North America is the second-largest region, representing 26% of the global market. As construction levels return from 2020 lulls, more materials, including steel, will be consumed positively impacting domestic demand.
Hospitality driver
The hospitality industry was the hardest hit by the Pandemic. With the world in lockdown, and countries implementing heavy travel restrictions on specific countries, the world of international travel – as we know it – has been completely redefined.
One must feel for China. A country steeped in history and mega cities that are the marvel of technological brilliance, the country has not only felt the impact of these travel bans, but an unwelcome reluctance to travel to the country that has been identified as the originator of the virus.
China is hoping to change this and has introduced an ambitious infrastructure build programme that is focused on rebuilding, and increasing, the country's hotels.
The article points out that, according to analysts at Lodging Econometrics (LE), the total Chinese construction pipeline stands at 3 454 projects/661 043 rooms.
At the end of the second quarter, the 2021 construction pipeline is up 2% by rooms year-over-year (YOY) and just below the region's all-time high project count of 3 574 projects/647 704 rooms set in the second quarter of 2020. This is the fourth consecutive quarter China's pipeline has increased.
The article adds that China currently has 2 401 projects/437 731 rooms under construction (which is up 5% by projects and 7% by rooms year-on-year), while projects scheduled to start construction in the next 12 months are down 6% by projects and 11% by rooms, standing at 556 projects/103 958 rooms. To put this into context, similar projects around the world have all but come to a complete halt.
The article points out that projects in the early planning stage are at an all-time high (up 10% by projects and 12% by rooms year-on-year) and standing at 497 projects/119 354 rooms at the end of Q2.
The increases in projects in the under construction and early planning stages can be attributed to a record number of new upper upscale, upscale, and upper midscale projects recorded during Q2 of 2021. According to LE's market intelligence team, previously delayed projects that have been on hold over the past year (due to COVID-19) are now advancing and expected to increase over the next few quarters as construction in China resumes.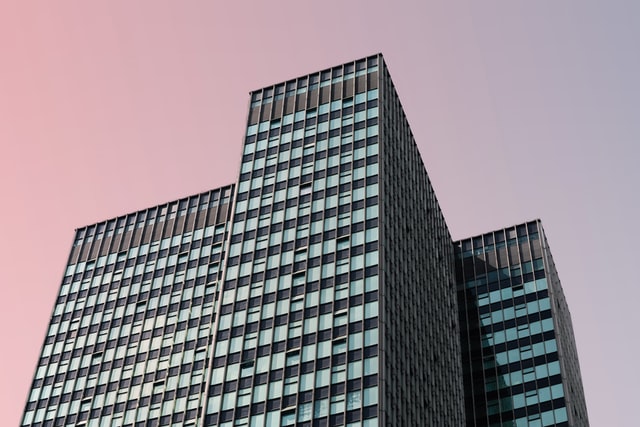 Global investment
The article points out that the three top franchise companies in China's construction pipeline reached record highs during Q2.
Hilton Worldwide hit a record-high of 634 projects as well as a record-high count of 120 697 rooms. InterContinental Hotels Group (IHG) also reached a record-high of 444 projects accounting for 92 342 rooms; and Marriott International saw an all-time high of 394 projects accounting for 105 961 rooms.
Next is JinJiang Holdings (218 projects accounting for 21 394 rooms), and Accor with 183 projects accounting for 32 839 rooms. These five companies make up an impressive 54% of projects and 56% of rooms in China's total hotel construction pipeline.
The leading brands in the construction pipeline for these companies are Hilton's Hampton by Hilton (with a record-high of 362 projects/55 084 rooms), IHG's Holiday Inn Express also reached record-high counts this quarter with 209 projects/34 788 rooms. JinJiang's 7 Days Inn brand accounted for 102 projects/8 031 rooms while Accor's Ibis brands came in with 66 projects/6 976 rooms. At the back of the pack is Marriott International's Marriott Hotel brand which closed the quarter with 63 projects/19 130 rooms.
China's new hotel openings in the first half of 2021 were 221 hotels with a total of 37 227 rooms. A record low of 82 projects/15 507 rooms opened during the second quarter.
The LE forecast for new hotel openings expects another 622 projects/90,586 rooms to open in the second half of 2021, bringing expected new hotel openings to 843 projects/127 813 rooms by year-end. In the years following, 984 new hotel openings with 158 810 rooms are expected in 2022 and 735 projects/147 278 rooms in 2023.
Can South Africa capitalise?
As we can see, there is significant global demand for steel. If South Africa had to focus on China alone, the local steel industry could find itself with new projects for a number of years.
Can South Africa capitalise on this increased demand? Economic policy in South Africa has been slow for a number of years and the recent riots and looting forced President Cyril Ramaphosa to shuffle his cabinet. He took advantage of this gave key positions within the economic cluster to politicians who are close to him and support his economic vision. There is also the Transnet issue. The parastatal faced a cyber attack in July which severely hampered its port operations. This left exporters seething with a number of them looking to neighbouring Mozambique to export their goods. The rumours of inefficiencies and challenges at Transnet are not new, serious attention needs to be given to this key industry role player if South Africa is to capitalise on this growing demand.