If we are looking at South Africa as a business, and we have to give an honest assessment of how it is being run from a policy standpoint, will the country get a better rating than six or seven out of ten? The country has long been battling a narrative of lack of clear economic policy which has been impacting the country long before the Covid-19 Pandemic has.
The rest of the world are managing to find ways to accelerate their economic recovery from the Pandemic. The World Economic Forum (WEF) has predicted that the US, and some European economies will return to pre-pandemic economic levels by as soon as the end of this year.
South Africa is not so lucky in the company that it keeps when it comes to the skills in Ministerial positions. We have just come off a week of load shedding and a well-respected energy expert says that this could persist for the next five years because of Eskom CEO, André de Ruyter's, decision to invest heavily in batteries that will hold the charge generated by renewable energy sources as opposed to investing in fixing existing infrastructure.
While not a Minister, South Africa does largely exist on the solidity of De Ruyter's decision making. If Ted Blom is proven right, De Ruyter's most recent decision could have a five-year impact as opposed to a shorter-term impact.
Fighting talk
A recent article by News24 (which can be found here) points out that South Africa's new Minister of Finance spoke very plainly about the need for South Africa to improve its policy decision making.
The article points out that Enoch Godongwana (the newly appointed Finance Minister) said that government has to improve on its implementation of policies and structural reforms if it hoped to deliver on the promise of economic recovery.
Godongwana was addressing the South African Jewish Board of Deputies (SAJBD) event on the state of the economy.
The article adds that, since his appointment as Finance Minister in August, Godongwana – who also chairs the ANC's economic transformation committee – has given signals that he would lead the Treasury with a decidedly business-friendly approach. Godongwana said rather than recount the problems South Africa faces, it was important to put "recovery and reconstruction" front of mind on the agenda. He said South Africa needs common engagement on the things the country hopes to achieve.
"If we can take a lesson from Covid-19, South Africans across the board, with civil society, government and business worked together without a single document being drafted. We need to figure out how to get that level of commitment and channel that towards our recovery," said Godongwana. Godongwana said there was a general consensus that South Africa needed to make structural reforms, even though the details were contentious.
The article points out that, regarding the July unrest and government's hopes of bringing the saga to a point of closure and justice, Godongwana gave a brief, sharp commitment that the state would work to get to the bottom of the crisis. "We cannot take isolated incidences that are not a feature of our country as a reason to not invest. There will be involvement from the security forces in response to this. Watch this space," he said.
Scuttling a sinking ship
The News24 article points out that Eskom was also at the meeting. De Ruyter gave a blunt account of the state of the power utility at the SAJBD event.
He said the technically insolvent business found itself in a difficult position, but that from the ashes of this predicament, the catalyst for economic growth could rise.
The article adds that De Ruyter said if fiscal, environment, energy and industrial policy could align better and more justly, South Africa would have an opportunity to drive demand for locally produced renewable energy components. He said Eskom would attend the upcoming 26th Congress of Parties (COP26) meeting in Glasgow, Scotland with sustainability high on its priority list.
"We have a unique set of circumstances. We emit 25% more per capita than China. With the impending crisis of climate change having a disproportionately negative impact on South Africa, South Africa is endowed with some of the best wind and solar acreage in the world," said de Ruyter.
The article points out that De Ruyter said improving the state of renewables would free up R3 billion which Eskom would otherwise spend on responding to emissions. He said South Africa needs 4000MW to 6000MW of capacity on the grid to support its economic growth needs.
De Ruyter said he agreed Godongwana's comment earlier at the SAJBD event that was non-negotiable that Eskom would have to stabilise the grid. "We need to as soon as possible get more capacity from the grid from whatever source to respond to the shortfall. Eskom will retire 22 GW of capacity by 2025," De Ruyter said.
Money is too tight to mention
De Ruyter has already sounded a significant warning that this investment into renewables will cost a lot of money, the majority of which will be funded through significant electricity tariff increases.
How far is the public from sounding a significant warning of its own.
Enter South African Airways. The SOE was effectively run into the ground by years of gross mismanagement which saw the airline placed into business rescue in 2020. The process faced significant delays which caused many South Africans to be reluctant to fund the process. There were promises that the airline would be different after the process and that it would be more efficient.
SAA has only been flying for 3 weeks – why some workers are already protesting; this was the headline of a News24 article barely three weeks after assurances that SAA is a different company.
The article points out that most of the protestors were employees who opted to take part in a government run training layoff scheme programme, rather than take a voluntary severance package (VSP) during the airline's business rescue process. The protest action was organised by the National Union of Metalworkers of SA (Numsa) and the SA Cabin Crew Association (Sacca) on behalf of their members.
Numsa spokesperson Phakamile Hlubi-Majola said the employees who opted for the training programme feel overlooked.
"Our challenge is that these people are sitting at home while the airline has started operations again. SAA makes them apply for positions but then they do not get the job. So, they are in limbo," she said.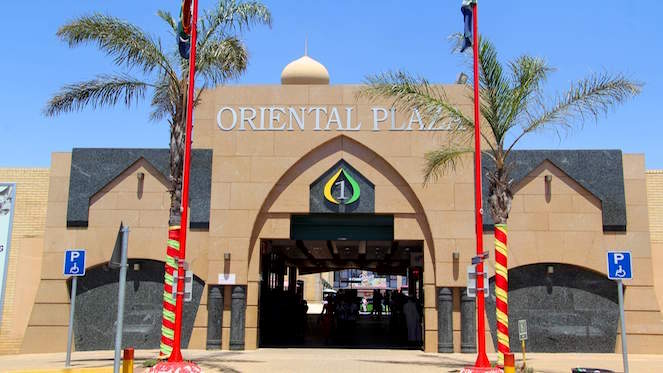 In terms of SAA's rescue plan, the workforce had to be reduced from about 4 700 to only about 1 000. In an effort to save more jobs, it was proposed in consultations between the Department of Public Enterprises and unions that another 1 000 employees be placed on a temporary training layoff scheme for a year so that they can then be absorbed into the new airline as and when new positions become available.
The majority of employees (3 041) ended up opting for severance packages and the remainder went through a section 189 retrenchment process. Of the R10.3 billion the rescue plan required, about R2.2 billion was to pay for packages and Section 189 retrenchments. SAA said on Friday that a total of 225 employees are part of the temporary training layoff scheme. If they complete the programme and there is no job for them, they will still qualify for a severance package, though. They started receiving a stipend as from 31 March this year.
"The training has not [officially] commenced yet, pending some decisions from government. They will complete the training 12 months from whenever it commences. They are currently seen as SAA employees on the training layoff scheme with very different conditions of employment," explained SAA.
This is where Eskom faces a potentially sticky wicket. The public was forced to fund the SAA rescue and revival efforts and will be looking for an efficiently run airline as a return on their investment. Anything less will not abide. Now if the new SAA is beleaguered by a lack of policy decisions (which looks likely given recent evidence), and De Ruyter asks for more money (which he has already said he will), how long will it take for the public to pushback demanding an improvement in the way the SOE is run?
Key sector
Recent evidence has shown that there is significant value in the business rescue process. In a recent Round Table – hosted by Turnaround Talk – legal experts pointed out that that there will be many more rescues in the future. Taking the lead from SAA, some of these future rescues may even include an SOE or two.
The business rescue industry is no stranger to the lack of policy clarity. The Minister of Trade and Industry – Ebrahim Patel – promised that a permanent regulator would be appointed for the industry. The Companies and Intellectual Property Commission (CIPC) has taken on this role on a de facto basis. And while the industry supports the CIPC (and will continue to support it in the future), the policy released by the company is not without its criticism.
There needs to be clarity in South Africa. Government needs to put economic policies in place that reduce the number of companies becoming financially distressed because of events such as the Pandemic or cyclical economic downturns. Additionally, there needs to be policy clarity in the business rescue industry so that when companies become financially distressed, the challenges that BRPs need to overcome are easily circumvented.
If I were pressed to give South Africa's policy clarity a score out of ten? Unfortunately, it cannot be more than a seven.