When President Cyril Ramaphosa addressed the nation on the evening of 29 May, there was a welcome sigh of relief that although we are now in an Adjusted Level 2 Lockdown (to prevent the worsening of the Third Wave of the Covid-19 Pandemic), there are no (immediate) major disruptions when it comes to businesses and their ability to trade.
This is encouraging news and is a sign that Government is cognisant of the economic growth that was lost during the hard lockdown imposed last year. Another significant factor is the potential impact that a draconian lockdown would have had on our already high level of unemployment and the warnings from the country's major employers that no further investment will be made if the above-mentioned lockdown were to be imposed.
As it stands, business owners in the retail space are tyring to come to terms with a changing landscape and consumer trends that were possibly 10 to 15 years away but are now influencing the market. What was once an adjustment horizon has become a situation where retailors must adapt or face the consequences.
This is not unique to South Africa; initial global estimates point out that retail sectors around the world lost between 20% and 40% of their value during various lockdowns. An additional risk factor is that while the vaccine rollout in developed economies has been good, the situation in developing economies is the opposite. This means that some markets are returning to normal sooner than others. Those who are returning to normality will find that there are specific trends that will influence the future of this space. These were pointed out in an article published on the Gordon Brothers website. But there is one business strategy that stands head and shoulders above the rest.
Price Consciousness
The Gordon brothers article points out that retailers will have seasonal or slow-moving inventory that will need to either be offloaded or sold at higher discounts. There are two drivers for consumer confidence: unemployment and discretionary income level. Consumers will likely be incentivized to purchase highly discounted items as they continue to keep a watchful eye on their wallets, especially those who are collecting unemployment benefits or are living off reduced incomes.
Off-price retail chains will see the most benefit from value-driven consumers. The Gordon Brothers article points out that, TJX (owner of T.J. Maxx, Marshalls, and HomeGoods) reported a 52% decrease in sales for the first quarter of 2020. However, according to TJX CEO Ernie Herrman, initial re-openings have exhibited very strong sales.
In addition to the chain reaching its e-commerce capacity limits within a few hours of opening each day, Herrman is confident in the company's ability to offer consumers discounted merchandise because of sharp increases in excess inventory from spring and summer order cancellations or from other retailers looking for liquidity.
Safety Concerns
The Gordon Brothers article adds that even price-conscious consumers will carefully choose which retailers to patronize according to the level of safety and protection exhibited.
Does a retailer require employees and shoppers to wear masks and/or gloves?
Does a retailer have protective shields separating tellers and customers?
Are social distancing initiatives in place, such as markings for queues and single direction aisles?
Consumers will look to shop more often and in larger numbers at retailers they deem safe.
The article points out that preliminary trends emerging in the various jurisdictions that have started to reopen show that consumers are less likely to use public transportation and are therefore shopping closer to home.
During the pandemic, the shop-local focus, when coupled with issues in the supply chain and safety, will only become sharper. Localism will be important for local retailers and mid-brands, as consumers will not want to travel too far to flagship stores. They will look to their local stores or shopping centres, boosting the local economy and small businesses' income.
Digital Alternatives
Price consciousness and safety concerns are significant industry trends, but they take a backseat when it comes to providing consumers with the option to find a digital alternative that is the same price as the physical product that they want to buy, and shopping from home. This is where an omnichannel business model shows its true value.
The Gordon Brothers article points out that retailers must also consider if their products are competing with digital alternatives.
Media products will likely continue to be purchased and consumed digitally whether outright or through streaming services, keeping physical sales of movies, music, television, and video games suppressed and exacerbating pre-COVID-19 trends. Stay-at-home orders have led consumers to invest more in technology for their homes.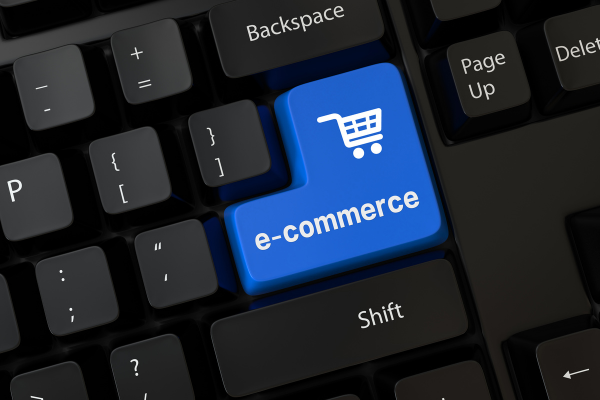 E-commerce
The article adds that retailers will continue to compete with omni-channel businesses that have extensive and well-established e-commerce options.
Amazon continues to gain market share, which is not surprising given the company's expansive product assortment and delivery capabilities. With much of the world forced to stay at home, e-commerce was for some the only option for purchasing essential items, and for many more e-commerce remains the only way to purchase non-essential items.
DIY
One of the industries that has felt the biggest impact of the Pandemic are gyms and fitness centres. Not only were they the last to re-open following the lockdown in South Africa, there are also fears that these businesses will be one announcement away from going back to being closed.
Because of this, a lot of people are looking towards turning portions of their homes into gyms and fitness centres. Several online retailers are selling equipment that can be found at gyms and with the ability to download personal fitness programmes, the need for a personal trainer has diminished.
A place in this world
When it comes to the advice that business recue and turnaround practitioners give clients, the approach is simpler than in many other cases. With your clients, you need to figure out what the omni-channel means for their business.
It may be as simple as creating an online store. However, it may be as complicated as redesigning products and services. Covid-19 has had little impact on clothing retailers outside of the establishment of an online store, but it has materially impacted news and media outlets in that the Pandemic has accelerated the shift towards online consumption. Gyms will need to be creative when assessing the future of their business model. Of course, there is the option to completely ignore the omnichannel and return to the basics that made your business popular in the first place. However, there are economic ramifications associated with this decision which could either lead to financial distress or complicate a company's distress.