The Ghost and the Darkness is a Hollywood spectacle that dramatizes the events that actually occurred in Tsavo, Kenya. Basically, there is a railroad that needs to be built through a remote location in Kenya. The construction is delayed because of man eating lions that cannot be killed by normal hunters. The company constructing the railroad enlist the services of specialist hunters portrayed by Val Kilmer and Michael Douglas. In one scene, Kilmer has a clear shot at one of the lions but is paralysed by fear and cannot take it. Douglas taps him on the shoulder and says: everyone has a plan until they've been hit. Well, my friend, you've just been hit. The getting up is up to you.
This quote epitomizes what companies are going through during the Covid-19 Pandemic. They are facing a level of disruption never seen before and they have been impacted in some way, shape or form. They have been hit, the getting up is up to them.
PWC released a toolkit at the beginning of the pandemic which provides some tips on how to rebuild after the Pandemic has passed. However, so much has happened that one has to look at this toolkit critically in order to establish whether it is still relevant. Lets look at three key takeaways from the survey PWC did into whether companies are prepared for a crisis.
Three takeaways
Business leaders recognise that a foundation of resilience can make the difference between faltering or flourishing — during a disruption or in good times.
As the post-pandemic period begins to take shape in the coming months, organisations have an opportunity to reimagine opportunities for the future.
Plan and prepare
PWC reported that 95% of business leaders report that their crisis management capabilities need improvement. Organisations with a strategic crisis response plan can mobilise more swiftly, stabilise business operations and respond effectively to the shockwaves of disruption.
Two years ago, 95% of respondents to the first PwC Global Crisis Survey said they expected a crisis to hit within the next two years. But when the COVID-19 pandemic struck, more than 30% of respondents to this year's survey did not have a designated core crisis response team in place.
After living through the past year, organisations are getting the message: Thorough, thoughtful, strategic planning matters.
Organisations need an agile crisis response program that can flex to address various contingencies and types of crises. Only 35% of respondents had a crisis response plan that was 'very relevant,' which means the majority didn't design their plans to be 'crisis-agnostic' — a hallmark of a resilient organisation.
What should businesses do to prepare for the next inevitable disruption?
– Designate a crisis response team. When a crisis hits, your team can mobilise and adapt quickly, execute a plan you've tested and refined, and keep your critical operations moving.
– Design a crisis response plan aligned to your strategy, goals and purpose. A clearly delineated crisis strategy signals the importance of moving beyond a check-the-box plan. And your team will understand the why of your plan as integral to your organisational vision and purpose.
– Build an integrated resilience program. Review and refine your response in real-time and in after-action assessments. Incorporate what you're learning so that you emerge stronger from this crisis — and ready for what comes next.
Break down silos
According to PWC, seven out of ten organisations reported planning to increase their investment in building resilience.
Break down silos. An integrated response is essential to executing a successful crisis management program and to building resilience. Before the COVID-19 pandemic upended life worldwide, many organisations addressed resilience planning as somewhat of a spreadsheet exercise: 'Crisis plan. Business continuity plan. Check, check.'
That approach exposed many businesses to unnecessary risk when faced with the ravages of 2020. Structured in silos, resilience competencies and teams were disjointed, vulnerable and unequipped to coordinate the tactics, tools and technologies needed for an effective response.
Today, 7/10 organisations are planning to increase their investment in building resilience. Among risk officers, we're seeing that number trend as high as 9 in 10. And there's plenty of room to run; only 23% of PWCs respondents felt their various crisis management functions are very well integrated.
Where to start? Examine your existing resilience landscape. Think holistically about how to build resilience. Begin to break down the silos and integrate your core resilience competencies. And put the spreadsheet back on the shelf.
Build resiliance
PWC reported that 62% used a crisis response plan during the pandemic.
Organisational resilience is critical — not just to succeed, but to survive. What does resilience mean, exactly? It's the ability to bounce back from disruption. To persevere. But it's also about being prepared to enable and secure new possibilities. As the post-pandemic period begins to take shape in the coming months, organisations have an opportunity to rethink opportunities for the future.
And the outlook is positive; the PWC research showed that three out of four companies are confident they can successfully integrate what they've learned through the crisis and invigorate their organisational resilience.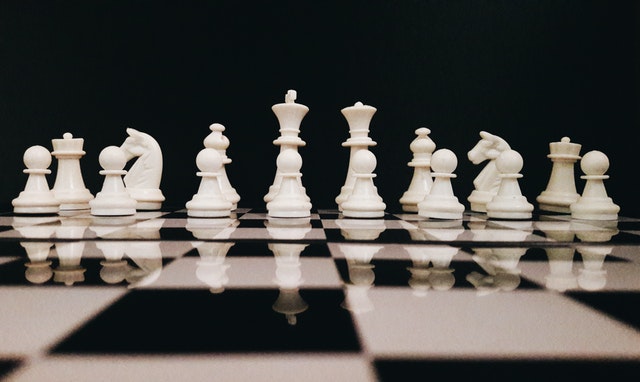 How to get there?
It is not as east as following a yellow bricked road.
PWC points out that, first, elevate resilience within your organisation. Establish governance around resilience at the highest level, designating a senior leader to 'sponsor' the resilience program and creating a steering committee to oversee funding and resources.
Second, take a snapshot of your crisis management structure. Is your program thorough and aligned with your strategic priorities? Design an integrated program that clearly defines roles and responsibilities for crisis management.
Third, begin to foster a culture of resilience. Position organisational resilience as an umbrella over your core competencies and across your technology and operations, data, workforce and financial domains.
And finally: Examine your crisis response strategy. When you understand your risks and build in the correct plans, protocols and trainings, you're better equipped to launch a coordinated response to disruption.