What lessons have we learned from 2020 and 2021 which was a significant period for business rescue professionals?
Business rescue, as a profession, has been around for thirteen years now. We have developed a lot since the formative years of the profession. However, one thing remained constant: BRPs typically saved or turned around businesses that were poorly run.
What's is currently different in the profession is that the nature of companies that are facing difficulties are very different. The nature in what BRPs are currently seeing in enquiries is that we are getting well run companies that are in distress. This presents BRPS with a very different kind of discussion in review because you are not dealing with management that are under distress from anything that has gone wrong in the business, you are dealing with external environmental factors that have compounded their problem.
Separating the wheat from the muscle and sinew
When companies face this kind of distress, they have to respond by cutting back their business, right sizing it and refocusing it to a point where they return to profitability. They are typically well versed at achieving this, but they are simply over stressed or burnt out. Additionally, they are in a space they have not been in before. In the early stages of Covid-19, we saw companies cut the fat from their businesses, they are now down to the muscle and sinew with bone appearing behind it.
Cutting back wont help, it is time for a realignment. These companies are stressed because they are in a space which they have not been in before and they need BRPs to come in and say: you don't need to surrender. Actually, your plan makes sense.
This plan then neds to be presented to other funders and new funders. The task is presenting the business in a new light highlighting that the company has asset exposure and asset capacity, the company simply needs funding to implement a turnaround plan.
An independent business review (IBR) is key to this process as it provides a holistic view of the company. It details what is working, what isn't working, where the company can improve and where the company needs to scale back.
What does an IBR offer?
The BRP/turnaround professional offers to introduce more certainty in a particular area of the organisation where the potential client feels uncertain.
Some very important questions are asked at this stage:
Is our business a going concern and can it pay its debts as they fall due in the next 6 months. If not, how do we manage the uncertainty?
Do we need to liquidate?
Does Business rescue offer a away out?
Can we do an organised work out with our creditors without BR (it may impact licences or reputation)?
What is the root cause of distress (Economy, Technology, Market collapse, Fraud)? This is a critical diagnostic because it also sets out to route to recovery.?
Are the Directors exposed?
Are secondary guarantees at risk?
The key answer to the above questions lies in determining what service the buyer is actually seeking. The service offering is then structured to answer this question from the client point of view of security holders, shareholders, executives, staff, creditors, suppliers, and customers.
The next uncertainty is whether the benefits will outweigh the pain and the cost of the intervention. The Professional model requires the consultant to be able to persuade the client of the benefit case on an ongoing basis. His knowledge and skill are required to reduce uncertainty and deliver an outcome.
It is important to note that, while there are some basic steps that are common to every IBR, each IBR is also different as distressed companies face unique challenges.
Corporate-911 (and its business partners) learned a few key lessons in a few IBRs that were done in 2020 and 2021.
Case study: Industrial manufacturing enterprise
The Head Office was on a cost and efficiency drive across a large industrial group on multiple sites. The request was to examine the cost base of the enterprise and make recommendations on cost and efficiency of the enterprise.
Management had a thorough direct cost reduction plan in place including replacement capital and customer efficiency.
What came apparent is that they did not want to examine three core areas:
pricing and discount structures;
labour efficiency; and
product selection and pricing.
It became clear that we had to focus on the core issues impacting the company. Over 5 years, the unit per hour production had not stagnated but had in fact declined. Over the same period unit cost had increased by 6%/y on average. The combination had resulted in an effective decline in productivity of 35%.
This was masked by the way in which new products and production line was producing a line of product for which the plant had no real demand despite a headcount increase of 20 and a capital investment of R35 million. Simple plant changes would make a significant productivity improvement in the per unit cost of production these had not been implemented because of expenditure cuts to fund the new line.
Two lines were uneconomic. A plant consolidation could result in the closure of one plant but overall productivity gains and reduction in overheads would enable the whole business to remain in operation.
A new sales strategy needed to be developed focusing on the productive and profitable segments of the business.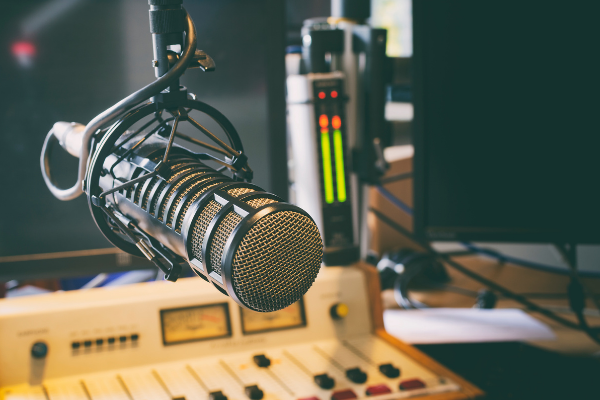 Case study: Media conglomerate
The second case study involved that of a media conglomerate. The client had a portfolio of radio stations and media sales had not made their original audience and sales forecasts. The major investors and funders had requested a review of the business organisation, strategy and positioning before recommitting to the next round of funding.
There had been a fall out in the ownership and control structures and the funders needed to ensure a strategy that made sense and would deliver a return on their investment.
The composition of the IBR team was important to the success of this process. The team needed to possess the following attributes:
deep Media Skills in strategy and Brand identity and positioning;
strong business experience and understanding of the conflicting;
deep understanding of finance and operations in a media group; and
an ability to deliver a deep dive in a very short space of time.
The IBR came to the following conclusions:
the content profile while very focused did not appeal to a wider audience especially woman and a broader socially engaged audience;
the production and on-air teams did not represent the core audience and values;
the management structure was too compact in station management but over resourced in sales;
performance management of the sales team was unfocused and not accountable to deliver the strategy; and
while still a start up the organisation needed to build audiences before they could commercialise on scale.
The IBR made the following recommendations:
change the On Air presentation teams to have voices that reflect the desired audience;
drive a frequency awareness campaign on air and by way of billboard in the target reception areas;
diversify the on-air content offerings to cover more diverse genres both in news and current affairs and lifestyle;
focus sales team effort and build the relationships along the sales channels and with major brands seeking innovative solutions with respect to the branding and marketing needs; and
refinance the group and restructure the ways cash flows are allocated across subsidiaries.
The IBR was successful in that the media conglomerate successfully returned to profitability.
Put client needs first
It is important that every IBR needs to be focused on the needs of the client. While given a broad title of independent business review it covers a wide range of focused services depending on the client need.
Another important thing to remember is that one size does not fit all. The consultant's skills and the client needs need to be closely aligned. Bring in experts from your network with industry specific expertise.
All professional advice is acquired by the client's desire to reduce uncertainty and the risk to the businesses it has invested in.
When it comes to measuring the effectiveness of the IBR process, the cost and benefits of the intervention need to be clear to both parties. Additionally, affordability and time are important to both parties. Time is always of the essence; delays increase risk and further uncertainty to the project.
Achieve this, and you have a good chance of successfully implementing an IBR. Additionally, you will be in a good position to get the funding that your client needs to implement its much-needed turnaround.